Your home should feel perfect for you in every sense. You're going to be spending the majority of your time around this place, so you shouldn't be left questioning much. It's the area that keeps you safe and warm, but it's also a property that you can show off to those around you. You should never feel uncomfortable or awkward in the one place that should give you happiness and tranquillity. Besides, a welcoming atmosphere is probably high on your must-have list if you entertain your friends often.
One of the most significant aspects of your home is just the overall way you feel when in your home. There's something about the atmosphere and the energy a home can give off, isn't there? You've probably walked into a home and immediately felt a little off before – you only hope that people don't feel the same when entering yours.
Four Home Design Hacks That Create a Welcoming Atmosphere
When it comes to dealing with the atmosphere and your home's energy, there are a few things you can do to ensure it's in a good place. Here are four tips to make your house more welcoming to others–and enjoyable for yourself.
1 – Remove Items That Are Left Hanging Around
If you have ever been in a home that is caked in clutter, you'll know how much it can play on the minds of anyone in the place. When there's a mess in a home, it can really ruin the overall look and feel of the place. It's amazing what clearing up can do to the mind as well as the aesthetics. It may only be a few bits and pieces, but they'll soon pile up. Instead, consistently keep things tidy, and you'll reap the benefits.
2 – Do Something About The Temperature
Feeling something in the air matters whenever you enter any new property. You won't want to be freezing cold, but you won't want to be boiling hot. The perfect temperature can do so much for your home as a whole. It can influence the mind a fair bit. If you're struggling with things such as heating and cooling, then air conditioner repair might need to be a big priority. While it may not seem so vital, it's a pretty significant aspect. After all, nobody can enjoy your beautiful space fully if they feel uncomfortable.
3 – Think About The Colors
Color psychology can play a big part in how you feel about a home. Naturally, you're going to want to choose a hue that makes you feel happy. If every single day, you're walking around a home that makes you feel a little uneasy, that is going to defeat the object. Warm colors are often popular choices as they play tricks on us and make us feel more positive unconsciously.
4 – The Scent Matters A Lot, Too
When it comes to the smell of your home, you're obviously not going to want to have anything damp or stale hanging around. There's little worse than staying in a home that has a horrific scent. There are plenty of ways you can make the scent more bearable. Automatic air fresheners are popular choices in many households these days. Air purifiers are also great for homes. Scented candles always do a good job, too. You can make the home smell good without chemicals if you really want, also, which is helpful in making different design elements feel more welcoming.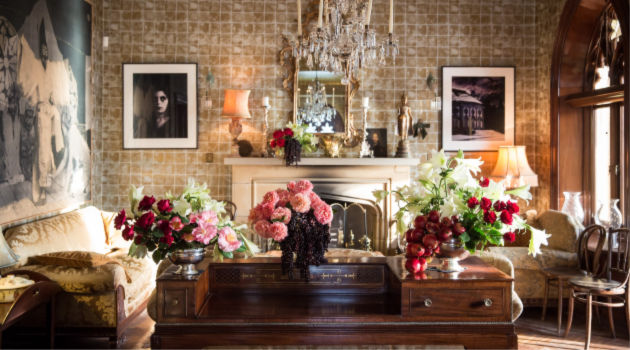 The Bottom Line: These Four Tips Will Make Your House Warmer for You and Welcoming to Your Friends
In short, you should create a space that feels both lived-in for your personal comfort but welcoming to your friends and family. Four easy ways to accomplish both objectives are as follows:
Declutter your house, so you don't distract from its charm.
Consider the air temperature, keeping things moderate enough for physical comfort. Nobody will care about the beauty of your home if they are too warm or if you're freezing them out!
Choose a color that exudes positivity and brings you joy.
Use essential oils, wax melts, and candles to make a welcoming fragrance.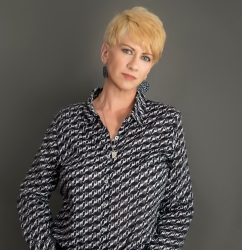 Latest posts by Deborah T
(see all)