According to a recent survey of overseas Filipino workers in Dubai, real estate is the most attractive form of investment in the Philippines. Among the preferred property markets of the respondents, Cavite ranked second, next only to Manila no less.
This result is not exactly a revelation, for the province has been a popular migration destination of Filipinos originating from less prosperous areas in the country for a long time. And now it is becoming a popular market for those who wish to make smart real estate investments.
Many people choose to buy a house and lot in Cavite and stay mainly because of its abundant economic opportunities and proximity to the capital region. However, is the province an excellent place to get a foothold in real estate? Below are the reasons why OFWs are not wrong.
Affordable Entry Into the Market
First of all, Cavite has an abundant inventory of low-cost housing options. To be clear, a piece of real estate in the province is not cheap. That fact is especially true in growth areas such as Bacoor, Imus, and General Trias. The prices of Cavite properties, though, are undoubtedly more affordable than those of their counterparts in Manila.
Cost is a significant barrier to entry into real estate, so Cavite is a sensible choice if you are not prepared to spend over 20,000 in mortgage payment for a one-bedroom condo in Quezon City, Taguig, or Pasig. The money you can use to buy a unit in a residential high-rise in Makati or Mandaluyong is more than enough to buy a reasonably sized house and lot in Kawit or Tanza.
Low Vacancy Rate
Based on a 2018 report by Philippine Center for Investigative Journalism, Cavite is the second largest province in the country in terms of population. In fact, they claim 3.6 million residents. What makes it unique is that it only has a small land area. That size arguably the most densely populated place across the entire archipelago. In addition to its already big size, it is also rapidly growing due to migration and birthrate.
In other words, there is no shortage of renters in most places in Cavite. Some people are more mobile than others, but it will not take long to find replacement tenants.
Of course, every Cavite market is unique and attracts different kinds of renters. For instance, Dasmariñas is home to thousands of students who board in neighborhoods close to colleges. But the apartment and house rental occupancy might be high only during the school year. Places near an economic zone, like Rosario or Noveleta, tend to experience minimal vacancies throughout the year.
Steady land value appreciation is a bonus benefit of investing in a Cavite real estate market. With at least two business districts and several infrastructure projects under construction, the province is poised to grow even further for the years to come.
Land values are expected to explode once the Cavite becomes even more urbanized, so the sooner you buy means, the better. Getting into the market early allows you to enjoy a tremendous rate of return. Plus, you can passively build your wealth more quickly.
Picking the right location when investing in real estate is just half the battle. You ought to fully comprehend the economics of property rentals and understand your responsibilities as a landlord to earn a stable income over the long term.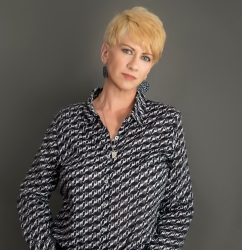 Latest posts by Deborah T
(see all)