Thanks to extensive commercial and industrial development, the province of Cavite remains an attractive destination for real estate investors in the Philippines.
Cavite's continued industrial and commercial development for several years. And low land prices make it a prime candidate for residential real estate investors of all types. Early bird investors can expect to see a lot of returns over the next few years.
The city is one of the fastest-growing provinces in the Philippines. Furthermore, Cavite benefits from strong infrastructure development thanks to the presence of a road and highway network. The roadways include the Cavitex and South Luzon Expressways. Also, residents benefit from several highly urbanized component cities with expanding major commercial and industrial developments.
Towns across the province offer comparable infrastructure development and easy access to Metro Manila. Additionally, housing remains affordable to the average Filipino home buyer and investor.
Land Prices
Land and real estate offer some of the biggest advantages for investors in the province. This has not gone unnoticed by corporate developers, who have frequently bought and developed large swaths of land for industrial facilities. Even today, land remains relatively affordable across the province.
For much of recent history, Cavite's real estate is its primary attraction. That's because it is a source of inexpensive land and housing for people who work in nearby Metro Manila. Cities such as Imus and Dasmariñas are replete with several residential developments and the presence of commercial developments that follow them. In Cavite, a house or townhouses available for sale will be located in an ideal location while still being attractively and affordably priced.
This will not be the case forever. As the province continues to develop, land prices will inevitably rise along with it, providing early bird investors with immense returns.
Employment and Business
And it isn't just the price that's drawing in investors. Residents from Manila and across the country are flocking to Cavite to purchase real estate. They hope to take advantage of communities within easy access to places of work and play.
Cavite's cities and towns are an attractive place to invest in homes for those who want to work close to where their jobs are. Across the province, IT parks, industrial estates, and business processing outsourcing companies dot the landscape. Residential developments near these sites would naturally attract homeowners. Additionally, there will be many tenants looking for places to live closer to where they work. Now would be the best time to invest in a residence or rental property. Residents can also become entrepreneurs, leveraging the eager captive markets found in their communities.
In addition, many of Cavite's residential developments are planned around transit and career development, with provisions for attracting even more businesses near to their place of work.
A Quieter Pace
With traffic and air pollution at an all-time high, Manileños are often weary of the big city. Therefore, many find life down south more to their liking. Residents wanting a slower pace from the metro yet are still drawn to the allure of urban life can have it both ways in Cavite. Despite rapid urbanization, Cavite and her cities often retain the chillax pace that most urbanites crave. But, residents still enjoy the pros and cons of urban living. Malls, restaurants, shops, and cafes are just some of the things to expect in Cavite.
And for those who want to get away from it all, the country roads will take you home and back. For Cavite residents, several vacation destinations are just a road trip away in nearby Laguna and Batangas. Think of stunning Taal Volcano to theme parks and private resorts. Of course, all those amenities add to a quality life.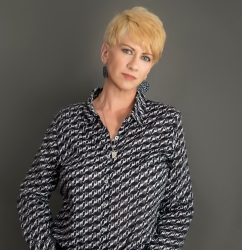 Latest posts by Deborah T
(see all)