If you are moving to a new home or office, the first order of business would be to hire movers. But the question is: Are you still required to tip them?
Moving to a new home or office can be daunting, especially because you have to pack and label everything and make sure that none of the valuables will be lost in the process of moving. The key is to find the right movers to help you transition in this new phase of your life. But one thing most people wonder about when it comes to moving companies is whether they are required, whether by law or by virtue, to tip the movers.
Even the crew of moving companies with national long-distance services would be happy to receive something from you to show your gratitude. Sure, they make more money than short-distance movers, but the extra cash would help in their daily expenses as well.
After an exhausting and physically-draining day of moving your stuff from one place to another, trying to figure out how much you should tip the movers can be stressful. Be prepared ahead of time and remember the things that you need to consider when tipping the moving crew.
Complexity of the Move
How far did they have to carry your stuff? Do you have a second floor, and were most of the boxes still there when the moving crew arrived to pick them up? Did they have to carry heavy items? How many movers did it take to empty your previous home or office? How many hours did it take to finish the task?
Quality of the Movers
Did you have a hard time communicating with them? And did they arrive on time? How did they handle your things–with care? Did they wrap the fragile items before putting them in a box? If they show care in handling their relationship with you as a client and their duties in packing and moving your stuff, an extra tip will show your appreciation.
Cost of Services
How much did you have to pay for the packing and moving services? Did you have to pay an additional fee for every mile or box? How many trucks did it take to move all the stuff, or how many days were they able to finish the moving?
How Much Should You Tip the Movers?
No law requires you to tip the movers. Tipping is a matter of courtesy and appreciation for the quality of service you have received. While most people will tell you to top 20% of the total moving charge, that might be too steep for some. That's especially high for those who needed to pay thousands of dollars to move from coast to coast. As a rule of thumb, and depending on how satisfied you are with their services, you can give each mover $20 to $30 for short-distance services. For packing and moving services that required them to drive from state to state, offer $40 to $50 per mover.
When to Not Tip the Movers
It is okay not to tip if the movers were rude and disrespectful. Also, if they did not meet the schedule and the allotted time, you could opt to forget about tipping them. Before signing the contract, make sure to read all the items, especially the one pertaining to the handling of fragile items.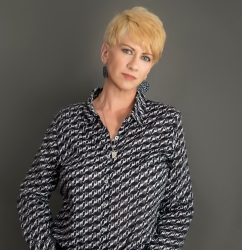 Latest posts by Deborah T
(see all)