Today we share budget-friendly renovation tips that can help you transform your home but save money in the process.
When many people think of the word "renovation," some of the first things that come to their minds are "pricey," "exorbitant," "expensive," or "unaffordable." Yet, that couldn't be farther from the truth.
Budget-Friendly Renovation Tips
We're not saying that renovations aren't expensive, but we're saying that they don't have to be. These six budget-friendly renovation tips upgrade your home without necessarily breaking the bank.
In fact, if you do it correctly, you can significantly increase the value of your home to be at par with that of other homeowners while only spending a fraction of their budget. But to do that, you have to be strategic.
#1 – Pressure Wash Your Home's Exterior for an Instant Transformation
One of the most significant ways to upgrade your home's looks is by pressure washing various critical areas in the house. This includes the entire exterior. And don't forget the patio, decks, driveway, sidewalk, and other exposed surfaces that people see when they approach your home.
It does help significantly improve your property's curb appeal. Pressure washing can help get rid of years of gunk and debris and reveal the true beauty of your property.
Plus, if you ever decide to sell, it'll help increase property prices by at least five percent. This means that if your home is valued at $300,000, that simple act can fetch you $15,000 extra.
This one-day job boosts your exterior in just hours, making it the most budget-friendly tip on this list. (Albeit not a renovation, technically!)
#2 – Reface, Repair or Replace Kitchen Cabinets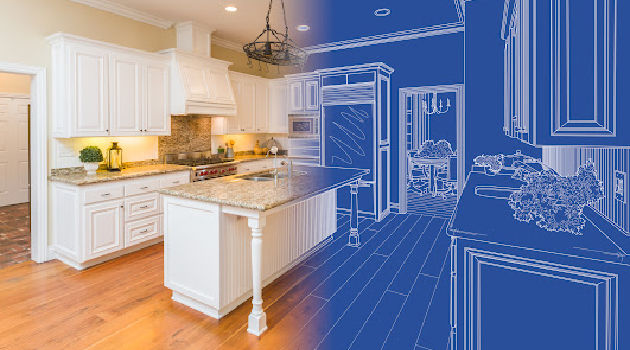 The kitchen is the heart of the home. So many families spend a lot of time there making meals, eating meals, and generally having a great time.
So think about updating some of your kitchen fixtures, like the cabinets. These are very commonly used and tend to wear or break down over time. This often leads to loose hinges, cracks or fissures in the wood, or discoloration of the cabinet due to heat and moisture.
If the cabinets are still in great shape structurally but have a few loose hinges, consider repairing them and giving them a facelift. This can be in the form of repainting or refacing them. Also, you can change the handles and update the cabinet doors. And if those don't work, replace the cabinets altogether.
#3 – Do Some DIY
See if you can handle some of the projects yourself. DIYers can often save a lot of money by taking care of certain aspects of the renovations. For instance, updating your home's exterior accents, installing rain chains, cleaning your vinyl sidings, adding a new backsplash in the kitchen, and installing new wallpapers.
If you can, consider painting the rooms or house yourself as one of the easiest ways to update your property's exterior and interior. Painting can be done by just watching some videos on Youtube.
If you have any debris from the home renovation, get rid of them yourself instead of hiring someone to remove them. Just be extra careful with the removal process, so you don't get harmed in the process.
#4 – Repair or Replace Your Windows
Are your windows double-paned? Do they have cracks or lines? Is the caulking or weather stripping around their frames still intact? Speaking of frames, are they still solid? Your windows play a huge part in energy efficiency in your home.
If it's cracked or the areas around it let in drafts, it can easily lead to an increase in your utility bills. This is one part of the project that requires the need for competent help. Good windows installation services like Renewal by Andersen Windows & Doors can easily do for you.
#5 – Update Your Kitchen Countertop
Kitchen countertops are the focus of every kitchen. A cracked chipped or dull-looking countertop doesn't look good in your home. So change it and upgrade your kitchen in the process. We understand that most people dread the idea of changing their kitchen countertops because they feel that it's often too expensive.
Well, here's an exciting idea that can help lower the cost and shave off a ton of money: instead of going for quartzite, consider refinishing the countertop or switching to just quartz countertops. They're just as durable, gorgeous looking, affordable, and require no maintenance.
If you don't like quartz, look for other cheaper granite countertops in the market. There are many of them, and they won't cost you an arm and a leg. While you're at it, consider updating your kitchen appliances to match contemporary kitchen designs.
#6 – Refinish Bathtubs (one of the most under-utilized of these budget-friendly renovation tips)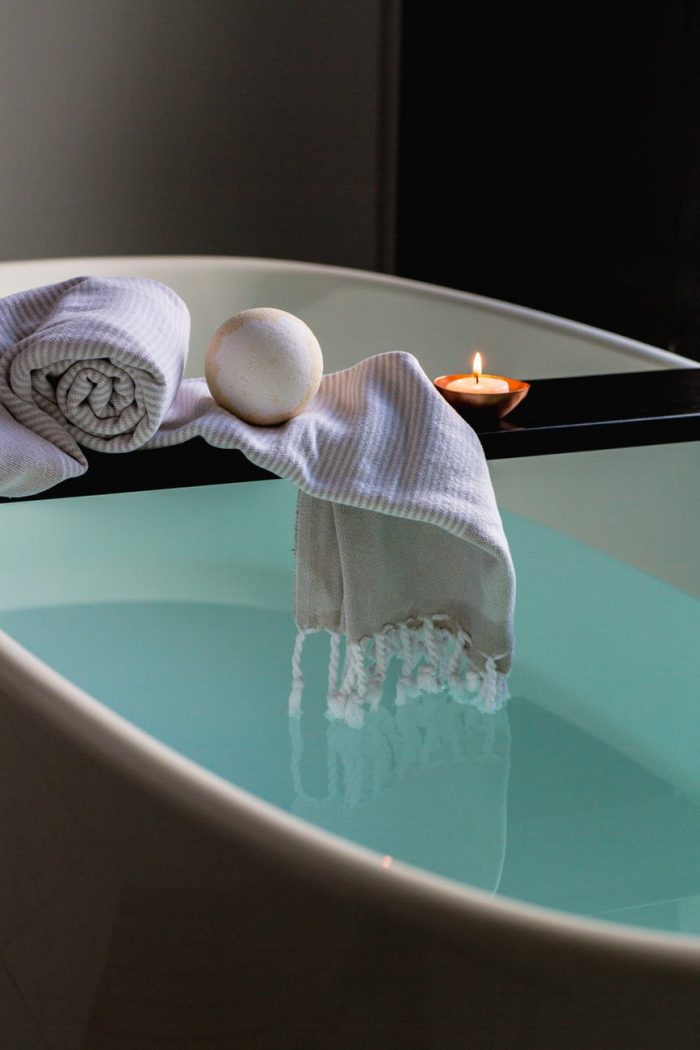 Bathtub refinishing is cheaper than a complete replacement, saves you money, and can improve your bathroom's aesthetics.
Just make sure to allow the bathtub to go through the curing process for two days, and it'll be good as new. Or, you could just update the bathroom by building a walk-in shower. That looks more stylish and is in keeping with the contemporary home designs.
There you have it. If you practice or use all the budget-friendly renovation tips mentioned in this article, you'll be able to makeover your home without exceeding your budget.