Planning for a home renovation should excite you just like opening a Christmas gift. Imagine the creativity you can apply to your home interiors and the eventual surprise of having a home looking different and new. Sure, you will go through the grit work, the headaches, and the mess, but in no time, you will be getting the home of your dreams! Fortunately, you can find a way to deal with the refuse that would accumulate with relative ease.
A little effort goes a long way and home renovation requires not only part of your budget but also some of your comfort. You should undergo a home renovation to eventually make it better. The process is messy but the rewards are long-lasting. Imagine repairing leaky faucets and piping and finally getting your kitchen and bathrooms in tip-top shape! Imagine getting your living room the color and wallpaper you want! Your home will be sweeter the next time you get home after a long hard day's work.
Home repairs shouldn't give you headaches when there are easy steps to help you minimize the mess during the renovation process.
Isolate the part of the home that is in renovation
You can plan your renovations to be in one area at a time to keep your life from being totally disrupted. You should isolate the part of the home that is being renovated by laying down a heavy-duty tarp from the ceiling down to the floor. Cordon off the area with tape to make sure the tarps are secure. Sealing the area will keep dust and debris from flying off to other areas of the house.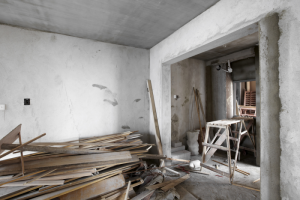 Cover the furniture or other goods that are in the areas of renovation
Furniture and other valuables like paintings and other ornaments will get ruined upon exposure to dust particles and other corrosive chemicals. Make sure to put these items in a separate room or cover them if you have no choice but to leave them near the renovation area. You will be surprised that dust gets everywhere and despite covering them up, there will still be a tell-tale sign of dust on the surface.
Keep water or new other shoes right near the entrance to the renovating area so you remember to change them when you come out
Dust gets everywhere and your shoes contribute to the spread of dust around the house. Establish dust-free zones on your home and make sure that you change footwear as you go from a messy area of the house to a cleaner zone. Put your shoes right near the entrance of the renovation area so you won't spoil your clean shoes. Remember to change to outdoor shoes when you go to the renovation area or when you go for errands outdoors. You don't want your shoes adding to the mess around your home.
Ventilate air in the rooms near to renovation area to refuse air pollution use air movers (air mover, air mover fan, air mover with dust)
Ventilation is important during the renovation because it keeps dust and pollution out. You have to ventilate properly and smartly because you may just end up scattering dust all over your house. Use air movers and air mover fans to promote the circulation of air around the house. You should also vacuum regularly to get rid of dust particles on your floor and carpets. Use an air purifier to filter the air and trap tinier dust particles on the air.
Get a dumpster to collect the refuse
You will be surprised at the accumulated amount of trash during a home renovation. Garbage in the form of cement, tiles, plaster and plastic coverings will accrue over time and will be an unsightly dump on your front yard. Hire a construction dumpster to have a single large receptacle to put all your trash in. A skip bin can also efficiently haul away all your accumulated trash in single disposal.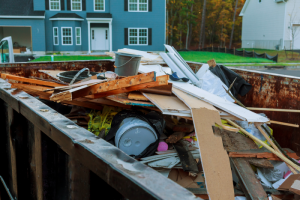 Maintain Cleanliness Throughout the Renovation
You should keep your home clean during the renovation process and vacuum the dust regularly. You need this to protect your health from all the dust and to have a semblance of order on your home. Your workers should tidy up their materials and workspace at the end of the day to avoid accidents and wastage.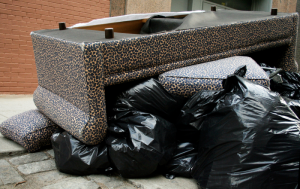 The Takeaway on Removing Refuse During a Remodel
Home renovations are exciting because they bring you closer to the home of your dreams. Disruptions are bound to happen but you should know how to control for these factors. Home renovations don't mean you have to live with disorder and mess. Gain control and have a plan so you will have areas in your home where your life can go on smoothly and peacefully.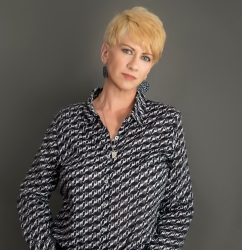 Latest posts by Deborah T
(see all)