When it comes time to renovate your home, give it long thought. You need to be sure you are making the right decisions from the start. Often people get carried away with the excitement. In fact, they falsely think that a renovation will help them feel much better about their home. But it really it doesn't always come down to that.
While it may not the right choice for some, there are also some amazing reasons to consider a renovation. With that in mind, here are 6 reasons to renovate your home:
6 Great Reasons to Renovate Your Home

1 – You Want A Change

If you've been living in the same home for a number of years, chances are you will soon grow tired of the same four walls. Through no fault of your own, you can start to find that certain aspects of your house that you once loved. However, they have now become areas that you dislike. If that's the case, you may want to consider carrying out some major home improvements. Whether it's redecorating all of your rooms or putting in a new kitchen – sometimes these things have to be done.

2 – Your Home Needs Updating

If your home hasn't been renovated for a number of years you may find that it's well overdue some home improvements. Whilst some people prefer a house with character, others prefer to keep up with the latest trends. If that's you, renovations will be a big part of your life. For inspiration on the latest trends in interiors, you can visit this site here.

3 – You Have Only Just Moved In

If you have only just moved into your home and you're finding that there are a lot of changes to be done, home renovations will probably be at the top of your list of things to do.
While this is natural for people moving into a new home, you need to be sure you're prioritizing the areas that need the most attention.
Whether it's due to safety reasons or livability, you need to ensure you're focussing on the most important aspects of the house first.

4 – You Are Repairing Something
If you have started to notice a lot of issues in the house you're living in, home improvements could be the best possible answer.
Whether it's repairing an unreliable bathroom or fixing the plumbing of the house, repairs should be high up on your list of priorities. For more information, you can visit Mesa Plumbing.
RELATED CONTENT: DIY Tips from Home Improvement Professionals

5 – You Now Have The Financial Means
If you have wanted to carry out home renovations but haven't had the financial means until now, home improvements will definitely be at the top of the list. After years of saving, you will be excited to finally put your money to good use within the house.

6 – You're Looking To Sell Your Home
Finally, if you're looking to sell your home you may want to consider carrying our any necessary home improvements before you put your home on the market. Not only will it make your home more attractive to buyers, but it could also increase the value of your property.

Are you thinking of renovating your home? What has led you to make that decision? Let me know in the comments section below.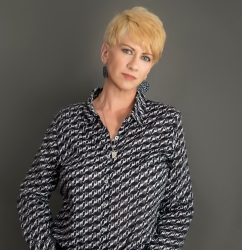 Latest posts by Deborah T
(see all)