Most homeowners will have to replace their roof at least once either because they want to change the look of the house or the roof is past its prime. However, replacing a roof is a big job, and if it's not done right, you will be out a lot of money and your home will be unprotected.
Here are common mistakes people make when replacing a roof and how you can avoid them.
RELATED POST: How Important Are Roof Inspections? (And when should you do them?)
Do it Yourself vs. Hiring a Pro
It's not uncommon to want to save money on a new roof, because it is a big expense. And maybe you're a little handy and think you can do the job yourself rather than hiring a professional roofing contractor. Before you give it a go, consider carefully if this is really the best option because the consequences of doing a poor job can mean thousands of dollars in damages and repairs.
Why Hire A Pro
Instead of trying to put on a new roof yourself, check your ego and hire a professional roofer.
Hiring a qualified, licensed pro almost guarantees you'll get a good result that will last for many years to come. Also, hiring a pro takes so much of the guesswork out of your hands, such as how much materials will cost and what materials are best for your situation.
When looking for a pro contractor, look for one that has a solid track record and a decent portfolio. Also, check out their reviews and ask if it's ok to contact some previous customers to get their feedback.
Working with a professional roofer allows you to form a relationship with them so you can work together to figure out the best solution for your home.
Do Research
Even if you've hired a pro, it's still wise to do your research on the best materials for your climate and things that might make your experience worse, such as the use of rain diverters, which force water up under the shingles causing water damage.
Be Realistic
It's essential you be realistic in your expectations of getting a new roof. Don't rush your contractor or you may end up with results you're not happy with. If you're on a deadline, make sure you communicate that to the company you hire and see if meeting it will be a problem.
Prepare For Problems
While most roofing jobs go off without a hitch, sometimes there are problems along the way and you should be prepared for them. Sometimes an unforeseen problem or even the weather will delay the completion. Just be ready and don't lose your cool when things don't go according to plan.
Getting a new roof is exciting and can add a whole new style to your home. But it is not easy or cheap. If you choose your contractor wisely and set realistic expectations, you should get a solid roof that looks great and lasts for years.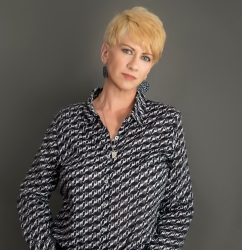 Latest posts by Deborah T
(see all)