So you made a big decision to renovate your home? You'll learn that the actual scale of the project and the features required to bring it all together can be a little bit daunting. There are just so many things that you have to consider in order to make the venture worthwhile. Likewise, you'll encounter several different opportunities for it all to go wrong. It's important to make sure that you do not waste a whole heap of time, money and energy only to achieve disappointing results. We share a few top tips and tricks that can set you in the right direction.
So, if you want to know more about how you can breeze through your home renovation without meeting lots of bumps in the road along the way, then read on to uncover the best hacks you can utilize today.
3 Top Tips Before You Start to Renovate Your Home
1 – Set Your Budget Beforehand
One of the most difficult aspects of a home renovation is the overall spend. Failing to create a realistic budget to stick to before you begin any work could mean that you pay little attention to how much money you are spending until you get a jaw-dropping bill at the end of the month. You must decide upon a figure before you even look at one piece of furniture, as it will be an immediate guide to inform you of how much money you can afford to shell out for each room. Finding something perfect but out of your price range will only leave you feeling as though you had to 'settle' for something less, so it's better to avoid this situation where possible.
2 – Get The Right Tools For The Job
If you're planning on taking part in some DIY renovation activities, then it's absolutely key you have the right tools and equipment for the job. You cannot afford to do something wrong during renovation work, especially if you're doing any electrical or plumbing tasks as these may be dangerous. There are a wealth of resources online that detail all of the materials and instructions you need to complete a job to a great standard, but you may need to make use of the services that Inch Calculator offers to convert any foreign measurements into something you know and understand.
3 – Find Trusted Traders
Unfortunately, there is quite a considerable amount of 'cowboy builders' around today. These builders operate illegitimately by completing work to a terrible standard while charging extortionate fees. Finding a trusted trader may take a little bit more time. But of course, the end product will make it all worth the wait. Start by searching online. There, you may be able to find some accompanying reviews from previous customers. This feedback gives you a better idea of the real service that's provided.
Final Thoughts on Getting Set to Renovate Your Home
These top tips should help you to breeze through your home renovation. You'll be equipped to create the most perfect end product that matches your original vision. Set your budget before you do anything else to avoid overspending. And get the right tools for the job when you renovate your home.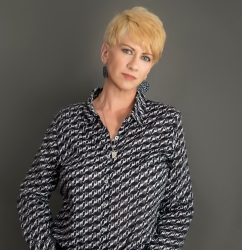 Latest posts by Deborah T
(see all)