Are you in desperate need of home upgrades???
As much as we'd all for our homes to constantly look perfect, that's never really the case. In reality, there's always work that needs doing. Whether you find that you're faced with a few problems at once, or you have them kind of go one after the other like dominoes falling, then you're going to want to get to grips with your issues and fast. And to do this, you need to be able to keep your cool.
RELATED POST: 7 Smart and Safe DIY Home Improvements
Because houses always need work doing to them. Things don't last forever, so regular maintenance and upgrades need to happen. So rather than stress yourself over it, you're going to want to calmly work out what to do first, and get to work. Whether you have been faced with lots of different issues at once, or not, then you can really change things up by creating a plan. And if you're wondering how then read on…
Because that's exactly what we're going to walk through. If you're not entirely sure how to fix the issues you're having in your home, or even what the problems are, then you've come to the right place. Or maybe you're not really having any issues right now, but you do know that you need to do some home improvements before that happens, then think about reading through the list and seeing if anything stands out to you as something that your house needs. Because we don't always know that we need things until they're staring us right in the face!
HOME UPGRADES THAT MAKE INSTANT IMPACT
Try these updates for instant impact on the livability of your house..
Carpet Cleaning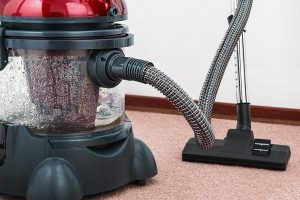 The first one to think about is carpet cleaning. While it's not really a home upgrade, per se, it does make a fast improvement. If you've recently had a bit of an accident around the home, or you've noticed that the carpet is looking a little worse for wear, then its time to sort it out. Whether you've got a red wine spill or the footfall has just taken its toll, it could be time for a deep clean. Here, you have two options. You could invest in your own carpet shampooing machine. Or you could consider hiring a team to take the job on for you.
New Plumbing
If you're starting to notice that you're having issues with your plumbing, then you're really going to need to make sure that you're investing in a new plumbing system. Whether you've got leaks or you're just noticing that some of the pipes are rusting, then it's really time to step in and make a change with a new plumbing system that will stop anything else from happening.
HVAC Upgrade
Maybe you're struggling in the heat a little bit – or worse, you're absolutely freezing in the cold? When this is the case, you need to get your HVAC in check. First of all, you could benefit from an HVAC maintenance plan to just check it over and make sure that you have no issues going forward. But if this isn't solving the issue, you may find that you just need to replace and upgrade the system – particularly if it's very old.
New Windows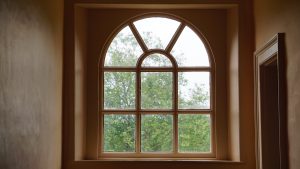 A costly expense, but one that can actually make you incredibly happy, is replacing all of the windows in your home. If they are looking old and shabby, they're getting too much cold in or heat out. You know that they're not safe, so here's where you'll want to invest your dollars.
Boiler Service
One thing that stresses us all out when it comes to home maintenance or improvements is always the boiler system (or whatever HVAC system you use). If you do have a boiler and you're worried about it, then make sure that you service your boiler regularly. This can often keep it running properly and highlight any issues that could potentially cause problems.
Appliance Upgrade
So next, there are new kitchen appliances to think about. Now, this is something that we can often put off because we think that new appliances can cost a lot of money. But, if you're able to upgrade your appliances at the right time, then you're going to save yourself stress and money. If you can't afford to be without an oven, make sure that you're keeping an eye on it more. Then you'll find that you can keep everything in running order and avoid having to freak out.
Bathroom Renovation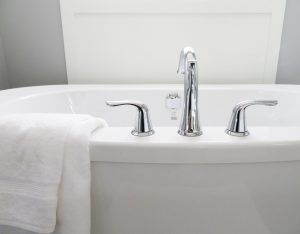 From here, you may want to think about doing an entire bathroom renovation. Maybe you're stressing out that you have leaks or that some pieces of your suite just seem to be failing. Or worse, you have mold and mildew growing – you'll want to make sure that just cut your losses and go for a new suite. If you're gradually upgrading everything, it can just mean that you'll take so much longer getting anything sorted.
Rewiring
Now hopefully this isn't something that you find happens, but if you have faulty electrical, you really need to get an electrician in to help you. You may find that it can put you out with your electricity for a while and affect some of your electrical goods too. So instead, you'll want to consider just calling in an expert and being okay with getting everything rewired if it's going to stop you from experiencing dangerous issues.
Space Conversion
These next two points are both options to help you if you're really struggling with space. Because being limited by the room you have can be really tough – especially with a growing family. So instead of stressing out with the mess around the place and feeling claustrophobic, you'll want to gain more space. Think about an attic conversion or even transforming your garage into extra space to combat this.
Addition to Your Home
Or, if you know that a conversion is not really going to solve the space issue, or you already have these spaces converted, then you'll want to think about gaining more space with an extension. Here, you just need to be thinking about how you can actually do it. Make sure that you have the room and that you'll get approval from the local bodies. Then with additional living space and bedrooms, you should find that this issue is solved.
Final Words on Committing to Home Upgrades
These home upgrades are on the wish lists of many homeowners. Is it time for you to take that next step and start combatting this wish list? I hope so! And, I hope these solutions to commonly held wishes will give you some inspiration.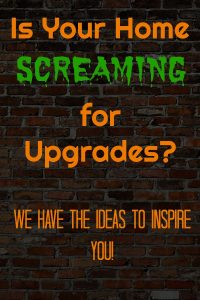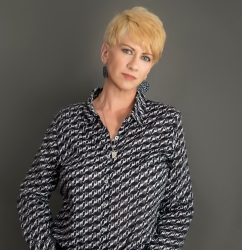 Latest posts by Deborah T
(see all)