If you could install the most luxurious amenities in your dream home, what would they be?
You have asked yourself that same question time and again, if you're like most of us. You imagine building a custom home somewhere in the future. But what about the right now?
If it's possible to seize the day and plan renovations to incorporate those luxurious amenities in your current home, right now, I say…go for it!
I reached out to Homes by Chris, a Kansas City, MO premium custom home builder and remodeling expert to ask precisely what homeowners are asking for today in their upscale new homes.
Take a look; be inspired to make changes in your home.
Most Requested Luxurious Amenities in a Dream Home
1- Upscale Kitchen
An upscale kitchen is at the top of every homeowner's not-so-secret desires.
Personally, I don't use the phrase "chef's kitchen." You see, I have friends who have state-of-the-art kitchens who don't know how to cook. Let's stick with the terminology "upscale kitchen!"
Think miles of luxurious solid surface or granite countertops in chic shades of creamy white or silvery gray. Imagine rich wood-tone cabinetry soaring to the ceiling and storing all your goodies without needing to toss all your stuff KonMari style. Or, how about a pantry to neatly house shelves stocked with your favorite foods.
Even if a new home build is not in your imminent future, save your cash and invest in a kitchen makeover. You'll get your investment back when you finally reach that time when you can list your home and move to your dream home.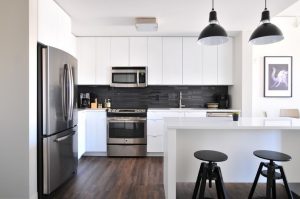 2 – Outdoor Entertaining Space
Another must-have wish list item is ample outdoor entertaining space. No homeowner wants to stay penned up inside all the time! When the spring breaks and throughout the summer, outdoor entertaining is an American tradition.
If you have a small deck, consider enlarging it. Or, create a large patio, tiered down from the deck. Here, you can establish additional seating to enjoy dining al fresco or build an outdoor kitchen for throwing down on the grill on those summer nights ahead.
Some consider a swimming pool a must-have luxury for outdoor entertaining. Although a pool can be a headache to maintain, it certainly is a lust-worthy addition to your backyard.
Not only will you love having outdoor living space, but you will also reap the benefits of added curb appeal to your home's exterior. You'll be the envy of the neighborhood.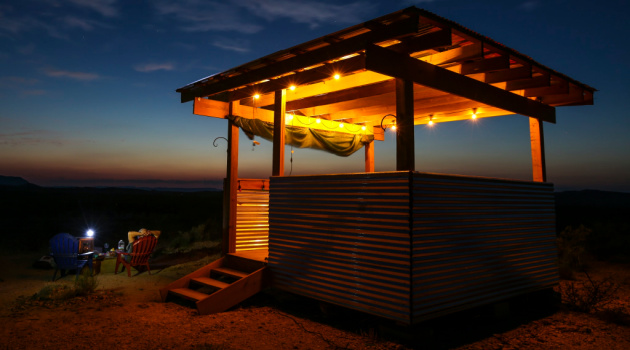 3 – Spa Retreat… a Dream Home Must Have!
Do you love the feeling of leaving the spa feeling all pampered, warm, and cozy? You can recreate that luxury in your home by splurging on a bathroom remodel.
Some current trending items include a slipper tub or soaker tub if space allows, a separate shower with rain head shower fixtures, high-end cabinetry with tons of storage, and stunning light fixtures.
Strive for an organic look that offers an updated twist on traditional–it will be worth every penny you spend.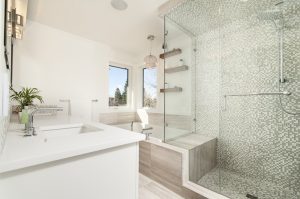 4 – A Man Cave
A man cave is sought after by virtually every gentleman. Do you have a dry basement, a loft above the garage, or an unused bonus room that you've never built out?
Consider converting it to a man cave!
You know the three staples of a man cave–a fully appointed wet bar, a large flat-screen tv (preferably with surround sound), and a pool table. Besides those features, use your imagination and work with the space that you have available.
Work with a contractor who can offer you pointers on how to fit all those great big features into your floorplan.
5 – Smart Home Technology
Virtually all home today have wireless internet. This convenience transforms how we interact with our homes. From adjusting the temperature to a more comfortable setting to starting the dishwasher while we commute home, almost anything is possible these days.
If you have not invested in smart technology, the time to do so is now. Home technology is no longer a trend, it's becoming an expectation–one that homebuyers will expect more moving forward.
While investing in the equipment is an investment, these help you reap benefits in terms of making your home more energy-efficient, thus reducing your electricity costs. Additionally, you'll enjoy the added convenience they offer your family.
Splurge on Your Wish List Items Now and Make Your Dream Home
Don't wait until you can afford to build that dream home. Sadly, the time might never come! Instead, choose the project that most interests you, secure the financing, and hire a contractor to work with you to make that dream a reality.
Now, over to you. What are your dream home wish list items?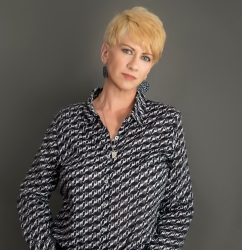 Latest posts by Deborah T
(see all)