Vacation homes are a popular real estate investment. In a popular location, a rental property can pay for itself and drive a high ROI. However, when you want to build a regular course of income from your vacation rental, you need to establish an effective management strategy. More landlords find it impossible to manage these rentals alone. It's a good idea to work closely with a real estate agent to welcome your guests.
Keep These Pros on Speed Dial to Help Manage Your Vacation Home
Yet, if you're going to turn your holiday home into a successful venture, you need to seek experienced professionals who can make the stay unique and enjoyable for your guests.
1 – A home decorator
Most vacation homes can feel impersonal. Furniture serves only a practical purpose, ensuring that guests can make the most of the space. As a result, landlords spend little time decorating the interior. While it's fair to say that you can't treat your holiday rental like a primary property, you can reach out to a decorator to design a tasteful and manageable space.
Ultimately, guests want to feel at home. A minimalist decor that highlights the local culture doesn't need to break the bank. But it can differentiate your property from others.
2 – A professional removal company
Ideally, you want to check and renew your interior regularly. It's a good idea to get rid of damaged and worn units every few years and replace them with new ones. You can keep costs low by working with experts. A home decorator can help choose the best furniture units for your space and store everything safely until you're ready to proceed.
You can then reach out to a removalist such as North American Van Lines Canada to get your new decor to your destination. Removal companies are a great choice to transport large and bulky objects, such as a new sofa and a set of twin beds! Not only will they get it there when you need it, they will do the job without damaging your things.
3 – A landscaping contractor
You would not expect your guests to maintain the garden. Holiday guests tend to rent a home for a couple of weeks. Thus, they would expect (and deserve) a tidy and welcoming garden, even though they are unwilling to look after it. Unless you live near the property, it's best to leave garden maintenance to a professional landscaping agency. Smart landscaping tips can keep the backyard lush and clean, making it accessible to guests and cleaners alike.
4 – A concierge service
We tend to associate concierge with expensive hotels. In reality, every property can provide concierge services. A concierge acts as a holiday facilitator. For instance, if your guests have a small child, they can reach out to the concierge to find the best child-friendly activities around. Couples who celebrate an anniversary can rely on concierge services to add a romantic touch to the bedroom.
5 – An on-demand guide
If your holiday rental is in a popular destination, you can connect your guests with an experienced tour guide. A guide can make foreign and remote locations more accessible by taking holidaymakers on a day trip to discover the surrounding areas, for instance. Additionally, in places where cultural differences could be an obstacle, a tour guide can help address the situation.
The Takeaway on Making Your Vacation Home Even More Enjoyable
Making your vacation home appealing to your guests is not just a matter of price and location. Holidaymakers expect an experience. Whether you hire a local tour guide or create a homey look and feel, your ability to create a personable, enjoyable, and meaningful experience will make your property investment profitable.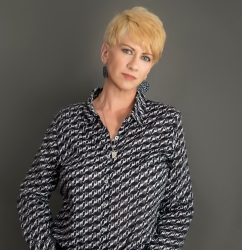 Latest posts by Deborah T
(see all)