It's great to have friends and family over to visit, and it's even better if they can stay over. However, when they do stay over, you'll need to make them as comfortable as possible to make their stay an even more enjoyable one. The days of letting friends sleep on a sofa with an old blanket to cover them should be behind you; it's time to make your guests truly feel welcome.
Here are some great ways to do it that will make them want to stay more often. And you will feel proud of the effort that you put into welcoming your friends and family.
Try These Three Tips to Welcome Guests with Grace and Style
Do these three things before your guests arrive at your home.
1 – Food and Drink
Food and drink are an important part of having any guest over to stay in your home. Plus, it means more than just showing them where the kitchen is and telling them they can help themselves. Unless they know you really well – and even if they do – that instruction isn't a great one. People are usually reticent about actually helping themselves in someone else's home, even if they have been told to.
Instead of this (or as well as), leave a tray of snacks and drinks in the room where your guest will be sleeping. Whether that's a spare bedroom, your living room, or anywhere else, your guest will always appreciate a tray filled with cookies, coffee, chips, bottled water, and fruit, and they won't feel awkward about eating your food.
2 – Spruce Up the Guest Room
It's great if your guests can have full use of a guest room while they are staying. It means they have a place to call theirs that's nice and private. Of course, if you do have the space to allow for this, you will want to prepare the room in advance. Wash the bedding and make the bed fresh, and make sure the room is completely clean. Leave some towels on the bed for your guest to use too.
The bed itself needs to be as comfortable as possible. Indeed, the last thing you'll want is for guests to get a bad night's sleep as they may even be reluctant to come back. The mattress is the key, and even on a cheap bed, if you have a good mattress, comfort is guaranteed. If you're not sure which mattress to choose, there are plenty of reviews to take a look including this one: bedtester.com/puffy-mattress-review/.
Within the guest bedroom, you can even have a drawer for the extra things a guest might need but could easily leave at home. A toothbrush, a stick of deodorant, and even a shower cap can all be very useful items to have on-hand in their room or the guest bath.
3 – Clean The House Before You Welcome Guests
Neither you nor your guest is going to feel comfortable if your house is anything less than spotless, so it's worth taking the time to tidy up and clean every room. Everyone will enjoy the visit a lot more if the place they're staying in is nice and clean, and rather than you feeling embarrassed and them getting distracted by the mess and muck. You will welcome guests and have a good time together instead.
Content last updated 07.09.2021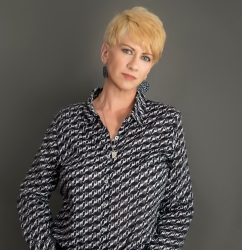 Latest posts by Deborah T
(see all)