Are you looking for an easier way of maintaining your garden? If you want to spend less time working on maintenance chores and more time enjoying the great outdoors this article is for you.
We all love our gardens. But that doesn't mean there's not a whole lot of work that goes into making them look as beautiful as we want them to be. Of course, you want to keep your garden looking and operating the way you want it to. But you don't want to spend all your time and energy on that task, there are some steps you might want to consider. Those are what we're going to talk about today. So please read on.
5 Tips for Maintaining Your Garden
Try one or more of these tips to an easy plan for maintaining your garden.
1 – Use a Minimal Number of Plant Varieties
One thing that can make a garden less manageable than it ought to be is a wide range of plant varieties. If you have too many varieties of plants filling your garden, how you look after them, all will differ from species to species. So if you want to make your garden a little less work, one of the best ways to do it is to use a minimal number of plant varieties.
2 – Use Professional Landscaping Services
Using a professional landscaping service will definitely make your task of keeping the gardening check far easier than it would otherwise be. Landscaping is tough and challenging, and it takes time and skill to get it right. So letting someone else take care of all that work for you definitely makes sense. Read this article on how to choose a landscaping company before you go ahead and hire someone to do that work.
3 – Leave Some Areas Wild
A good way to keep your garden a little bit more manageable is to leave some areas of the garden wild and simply let them grow. When you do this, you will find that wildlife returns to the garden, and most people see that as a pretty positive development. And when that area simply grows, it means that you don't really have to put any work into maintaining it.
4 – Use an Automatic Sprinkler
Many gardeners share that a lot of the time you spend gardening is taken up by watering the garden and making sure that all of your plants and flowers are properly hydrated. So the best way to combat that problem is to invest in an automatic sprinkler that can do the job for you. It will make a big difference.
5 – Avoid Plants That Attract Pests
There are some plants that are known for attracting pests such as bugs and slugs. These are things that you'll want to avoid if you possibly can. Instead, focus on plants and flowers that aren't typically associated with attracting pests because that'll mean you'll have to spend less time dealing with those issues.
The Bottom Line: Maintaining Your Garden Does Not Need to Be Complicated
Working to maintain your garden and keep it looking the way you want it to look doesn't have to mean working hard. As you can see, a few simple changes and getting the right professional help will make all the difference and allow you to take all the hard work out of maintaining your garden.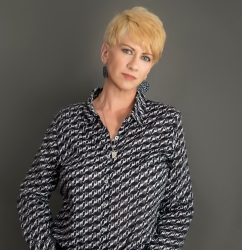 Latest posts by Deborah T
(see all)