Do you have a hobby that requires a workshop?
Perhaps you like to tinker with cars or motorcycles. Or maybe you like to turn wood on a lathe, brew your own beer or forge metal? If so, why not turn a garage, large shed, or an outbuilding in your garden into the perfect spot perfect your craft. Here are some ideas for going about it.
Clear out the clutter
Do you have an existing building that you'd like to use? First, then, you must clear out all of the clutter. If it's previously been used for storage, you might need a skip to get rid of things you no longer need and to find new homes for everything else. Give everything a thorough clean, air it out, and use an insect or rodent killer if you think you've been invaded by pests.
If you don't currently have a building that you can use, consider investing in a large shed, having a garden room built, or even a flatpack workshop which can be constructed out of metal. Proving you have enough space in your garden, it's something you might even be able to do yourself. If not, have a company come in and build it for you.
Prepare the space
Once you have space built-up (or the structure you're using clear) then it's an opportunity to prepare the space. You might need to insulate the walls or put down the right floor covering. For example, if you're working with cars that will be spilling oil or other messes are likely to occur then you'll want a floor covering that's easy to clean. The same is true of the walls if there are likely to be splashes and spills. You need covering that you can easily wipe down or at least a wipeable paint.
This extra planning makes your workshop safer, as well!
Get the lighting right
The lighting is crucial in the workshop. You need to be able to see whatever it is you're working on! A good overhead light is a start, you might also need smaller, adjustable lamps for up-close projects. Your workshop might not always have windows and the best natural light, so it's important to make up for this. Smart lighting can be useful, you can control the brightness and temperature of the light right from your smartphone or voice-activated speaker.
Virtual assistants like Alexa and Google Home can be a great addition to the workshop, you can turn lights and plugs on and off hands-free, play music, and ask questions. As they're voice-activated, you don't have to worry about pushing buttons or messing around if your hands are full or are dirty.
Find the right storage
The right storage is the key to keeping things neat and tidy in the workshop or garage. If everything has a place, it's easy to put things away and just as easy to find them again. You can find good sturdy garage shelving units that could work well. It's also worth thinking outside the box, can you utilize the wall space?
If you use a lot of tools, hanging them on the wall and drawing around them reminds you to put them back in the right place afterward. And if someone borrows them, you'll remember rather than it getting forgotten about (as tends to be the way with these kinds of things!) You can buy entire workshop shelving units, or even have them custom built depending on your budget and how often you use the space.
Utilize space savers such as a retractable air hose reel rather than have things lost everywhere. For smaller things, drawer dividers can keep things like nuts, bolts, screws, and smaller items separate.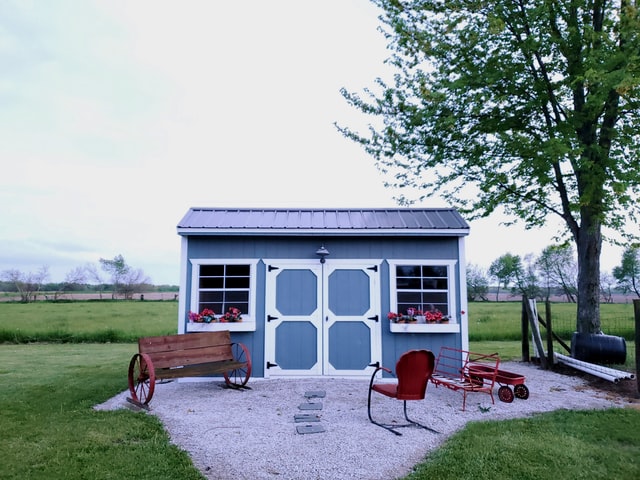 Fit a sink and plumbing
Regardless of your craft, it's always worth having a sink in the workshop if you have space. It gives you the chance to clean up after you've been busy with your projects. And in some cases, it's worth having running water there for safety. If you work at high heat or with chemicals then any burns on the skin can quickly be flushed with cold water.
If your workshop is in close proximity to your house, hire a plumber to add a sink. Get some quotes together and see if it's something you can realistically do.
Have you transformed a workspace that would interest our readers? Send us a comment about your project, we'd love to hear!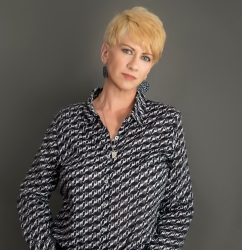 Latest posts by Deborah T
(see all)