If you are planning to move any time soon, you need to put a plan in place to ensure that everything goes as smoothly as possible. A lot of people view moving home as a stressful period in their life. And it can be. However, it does not need to be. With that being said, continue reading to discover some of the most common errors you should always avoid when moving homes.
Leaving it until the last minute
There is one huge mistake a lot of people make. And this is with the ultimate blunder of leaving everything until the last minute. If you do this, the stress is going to mount up because everything is going to be a rush and you may struggle to find professional assistance too.

Failing to hire a company that is right for your needs

There are so many different removal companies out there today, and so it is critical that you take the time to choose one that is right for you. For example, long distance moving companies are a must if you are moving out of state. After all, these businesses will have handled many moves like this before.

Not having a plan for pets and children
If there are two things that can cause mayhem on moving day it is children and pets! When it comes to your kids, it is a good idea to ask a family member or close friend if they will look after your children for the day. When it comes to your pet, if you cannot get someone to look after them too, you should make sure they are confined to one room in your home while the removal professionals are there, and this should be the last room to pack up.

Moving on peak days
Aside from the mistakes that have been mentioned, another error that a lot of people make is choosing to move on peak days, for example, weekends and bank holidays. Prices will go up considerably, so if you can avoid this, it's a good idea to do so.

Not packing an emergency evening bag
Finally, you need to make sure that you pack a bag of emergency supplies for your first night in your new home. This should contain everything that you will need for that evening. After all, you are not going to want to go through all of your boxes just to find your toothbrush, are you?
To conclude, hopefully, you now have a good understanding of the mistakes that people tend to make when they move homes. If you can ensure you do not make any of the errors that have been discussed, you can give yourself a great chance of having a successful home move.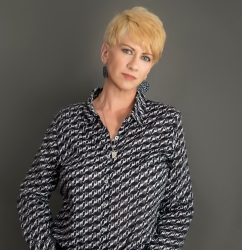 Latest posts by Deborah T
(see all)