You might feel frustrated if you're trying to update your garden with little cash on hand.
For many people, the garden is their pride of joy. It's a place where you can take guests and enjoy a bbq in the evening or for your children to run around during the day. It can be nice to make a change without breaking the bank with spending so much time in it. Luckily, there are many changes you can make, from adding solar-powered lighting to planting new plants.
When going over your garden, you may find you will need some outside storage options to remove any big items cluttering your property.
How to Update Your Garden (with little up-front cash)
To help you update your garden, we have put together an article on four easy ways to update your garden on a budget.
1 – Solar Powered Lighting
Lighting in the garden is a quick and easy way to make an instant change without breaking the bank. Solar-powered lighting is the perfect way to light up a pathway when it's dark or add some interesting color around your planting. As mentioned in the title, most outside lighting is solar-powered, reducing the need for wires or electricity to power them. You will find a whole range of lighting options that you can choose from, with some that you can hang from your trees.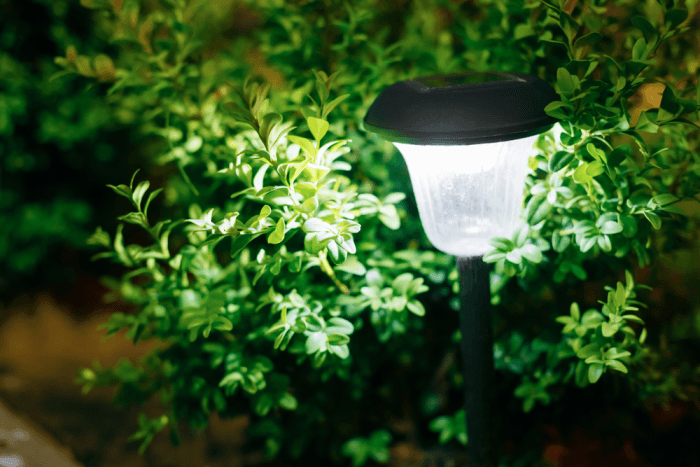 2 – Plant New Plants
Plants are a great way to make a change to your garden on a budget. Not only is there a whole plethora to choose from, but they come in a whole variety of colors, changing your garden's look instantly. Why not take a trip to your local garden center and see what they have on offer. After some inspiration, there are many examples of the different garden looks on Instagram or Pinterest. Depending on which plants you go for, you can choose ones that will look good all year round.
If you fancy something slightly different, you could always look into growing your own vegetables. Tomato plants are a great way to add some color to your garden whilst growing a vegetable that you can put in your dinner or have as a snack. Plus, it's gratifying to see all your vegetable plants grown successfully. You may be surprised at what crops you can grow in a pot.
3 – Change The Paint Color
Do you have a fence in your garden or a wooden shed? If you do, then an easy way to update your garden on a budget is to change the color. Fence and shed paint is very affordable and easy to apply yourself. If they have taken a bit of a knock over the winter, they will need touching up anyway.
Your fence or shed will often surround your garden, so a color change will very quickly be noticed. If you aren't sure on what color to go with, you can purchase sample colors to apply a small amount to your fence to see what it will look like.
4 – Respray Your Decking
Over time your decking can become worn and in need of a touch-up. The easiest way to do this is to use a power washer and spray over the top. The power from the washer will remove any moss or dirt that may have ingrained itself into your decking over the winter months.
You should do this regularly as this will very quickly have your decking looking as good as new, without having to repaint or make any major changes. Plus, you will enhance its shelf life by keeping it clean and reducing the need to replace it sooner.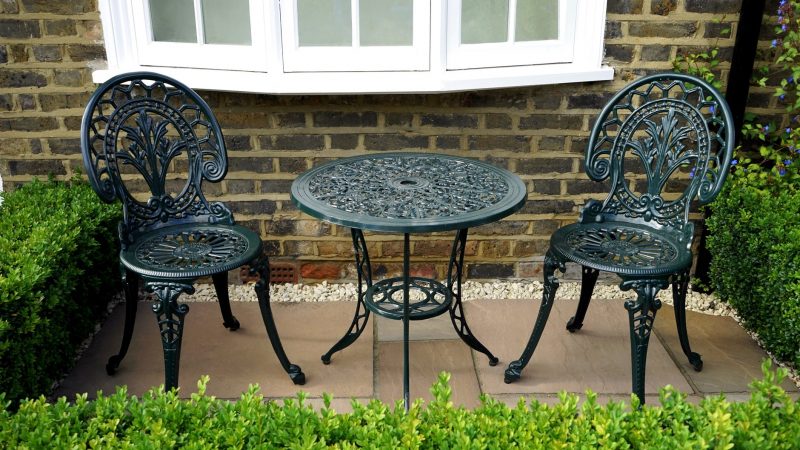 The Takeaway: Use Some Creative Thinking to Update Your Garden on a Budget
Even when on a budget, there are many changes that you can make to your garden. You just need to decide which changes you would like to prioritize. It may be that you change a couple of things first, see how it turns out and then do some more.
One simple bit of advice we can give is not to rush anything and ask your friends or family about things that they have changed. It might be that they can help you make the same changes to your garden. If you are struggling to decide what changes to do, then do some research and see which one you think will have the biggest impact on your garden. Most often than not, adapting the centerpieces of your garden will make a huge difference.
What changes are you going to make to your garden this summer? Will you change anything from the above? Please join us to share your ideas on social media. Our readers would love to hear from you.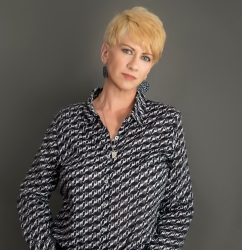 Latest posts by Deborah T
(see all)