Once the sun starts to make an appearance, spending time in your outdoor spaces is more inviting. Spending time outdoors is great for your health; it can boost your energy, improve your immune system, and inspire you to be more creative. It is important, however, to have shaded areas in your garden. This feature means that you can take breaks from the sun and heat when you need to, without having to go indoors.
There are many solutions for creating shaded areas in your garden. While some of them are temporary, others are more permanent. Below are a few ideas that you might want to incorporate into your garden.
Tips for Creating Shaded Areas in Your Yard or Garden
1 – Plant trees
A permanent option for shade in your garden is to plant trees. They are a beautiful and natural way to get some shade incorporated into your garden. When choosing a tree to plant, you should try to pick one that is fast-growing, and that will provide your garden with a good amount of shade when it is grown.
It would help if you also thought long term, as a tree will continue to grow, so you don't want it ending up so large that it takes over your garden and causes problems. Some trees that you could choose to plant are birch trees, tulip poplars, dawn redwood, and pine trees.
Before you plant anything, remember this isn't going to be a quick shade fix; your tree is going to need time to grow and mature. You should also look into the type of soil that your garden has and make sure that it is suitable for the tree you want to plant. Proper research will give you a beautiful tree that grows well and provides your garden with shade for years to come.
2 – Buy a garden parasol
Garden parasols and umbrellas are a great temporary option for getting garden shade. There are great additions to an outdoor seating area because they can keep you from being exposed to the harmful UV rays for too long. It is also easy to move them around, so you don't have to keep them in one specific area of the garden.
When choosing a garden parasol, you may want to keep in mind the size, depending on the size of your garden, and if you want any features on the umbrella, like being able to tilt it for better shade coverage. You also may want to pick a color that matches with some of the garden furniture that you have.
3 – Pergola
Pergolas are a structure that you can add to the side of your home, or have as a freestanding structure in your garden. They can act as a gradual segway between the inside of the house and the garden, with a roof made of beams and rafters that can either be left open or can be closed off for more shade. You will be able to find a Pergola Company that will be able to help you with the structure of the pergola you want for your home.
Pergolas are a great way to section off the socializing area of your garden. You can put your garden furniture, or even a hot tub, under it so that when you are relaxing, you are not in the sun too much. It is also great for growing a variety of different vines on it, which will look better over time.
4 – Pop-up gazebo
A pop-up gazebo is an excellent choice for your garden if you want to be able to have shade some of the time, but other times you want to take it down to make use of the whole garden. They are also great if you're going to hold events in your garden, but the weather is unpredictable, because they will be able to keep you cool and shade you when it is warm, but they are also waterproof so they will be able to keep you dry if the weather takes a turn for the worst.
Many are easy to put up and take down, so you won't have to spend a long time fighting to put them up, and some of them also have detachable sides, so you can decide how open you want it to be.
If you are having a party in your garden, you could keep food and drink supplies under it, and if you like to go camping, many are compact, so you could take it with you so that you have a bit of extra sheltered space that you can use while you are there.
5 – Swinging garden seat
Swinging garden seats are perfect for smaller gardens, or gardens that are sectioned off, because they encompass both seating and shelter in one. There are many different types of garden swing seats that you can buy. Some have spaces for two or three people. Some have built-in cushions, or you can get others with removable cushions that you can take inside when it rains. You can also get them in a range of different styles, colors, and materials, to suit your garden theme.
6 – Blanket fort
This may seem like a strange idea to have on the list, but involves being creative and having fun. It is something that you can do if you need a quick and cheap shaded area outside. Or, if you have kids, it can be a fun way to keep them entertained and protected from the UV rays. You can use almost anything to make the 'blanket fort' or shaded area.
For the frame, you could use your clothes horse that you dry your clothes on if it folds outward, you could even use your washing lines or tie a rope between two trees. When you have the structure, all you need to do is throw some sort of material over it. You could use blankets, bedsheets, or tarpaulin, anything that you have lying around.
It will be a fun shaded area where your children can play, or where you can sit and have a picnic together, out of direct sunlight.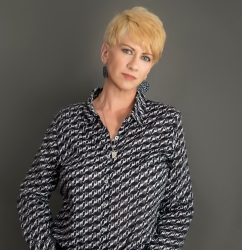 Latest posts by Deborah T
(see all)