Pantry Raid! Have you ever thought that the same items you use to prepare your meals could also do wonders when it comes to solving that seemingly persistent beauty problem bothering you? Well, it's absolutely true—and here are just a few of such seemingly overlooked pantry items that double as beauty secrets.
Pantry Raid Beauty Products
You probably already have these items on hand.
1 – Baking Soda as a Tooth Whitener
Though commonly used for baking purposes (which is due to its leavening properties), sodium bicarbonate, popularly referred to as baking soda, also plays a vital role when it comes to teeth whitening.
Simply make some paste by mixing it with water. Then, brush for two minutes while ensuring that your teeth are coated with the paste. If possible, avoid mixing the baking soda with acidic components like lemon juice or vinegar. That's because this interaction can cause gum irritation.
Only use it once a week as it can damage your enamel and even increase your risk of suffering cavities if you overuse it. Also, note that baking soda doesn't kill bacteria. Therefore, always observe the regular brushing of your teeth and consider scheduling your normal dental visits.
2 – Avocado as a Face Mask
Turns out that avocado is not only heart-healthy, it's skin-healthy, too! Avocado is rich in both minerals and vitamins which work together to keep your skin healthy and glowing. The fruit works perfectly well for the betterment of your skin whether consumed or just applied externally.
It only takes 15 minutes to make your avocado facial mask. You can start by using the seemingly gone-bad avocadoes in your kitchen to make a perfect facial mask instead of trashing them.
You can mix the avocado with honey, oatmeal, or just use the pure avocado (without mixing with any other product). Avocado is generally an affordable and a more natural way to achieve that radiant and wrinkle-free skin than commercial masks.
3 – Use Oatmeal From Your Pantry to Calm Red Skin
Your body, and especially your face, can sometimes become too sensitive to the outdoor allergens, the sun, or even the wind. This can leave you battling with red skin. In addition, acne breakouts can as well lead to this skin condition.
You don't have to hate your skin. Instead, focus on bringing it back to life by simply using a calming oatmeal mask. It works perfectly well to get you out of the red.
Oats are rich in vitamin B, zinc, selenium, and polysaccharides—which all work harmoniously to soothe the redness while also keeping your skin calm and fresh. Colloidal oatmeal basically works to strengthen your skin's UV defense, and ease inflammation. This means fewer worries when outdoors.
Also, taking an oatmeal bath can greatly help to soothe skin redness especially for those suffering from conditions such as Eczema.
4 – Using Apple Cider Vinegar to Make Your Hair Shine
Most people are into the apple cider vinegar thing for varied reasons—with some taking it for more appealing weight loss results, while others take it to improve digestion.
Nevertheless, this product has proved effective even on hair issues, since it can be used to treat dandruff as well as giving you super-shiny hair. Apple cider vinegar has high levels of acetic acid to restore the acidity level of your hair and scalp and thus enhancing the shine. Simply rinse your hair regularly with apple cider vinegar for impressive and shiny hair.
5 – Olive Oil for a Cuticle Treatment
From the cracks to the peels, and to the dryness, your cuticles can sometimes suffer the cruelty posed by such conditions that can cause you pain, ruin your manicure, and to the extreme exposing your nails to infections. This is especially true when the cuticles become dry and lift up, thus exposing your nails.
Olive oil is one of the best remedies when it comes to ensuring healthy and glowing nails, and of course cuticles. It works by penetrating your nails as well as the skin. Therefore, repairing and softening any damaged cuticles is easily achieved with this pantry raid treatment.
Simply apply it daily for strong and healthy nails and cuticles.
Want another at-home treatment for strong nails? Try our essential oil solution, below. Note that while this "recipe" uses jojoba oil for the carrier, olive oil will work just as effectively.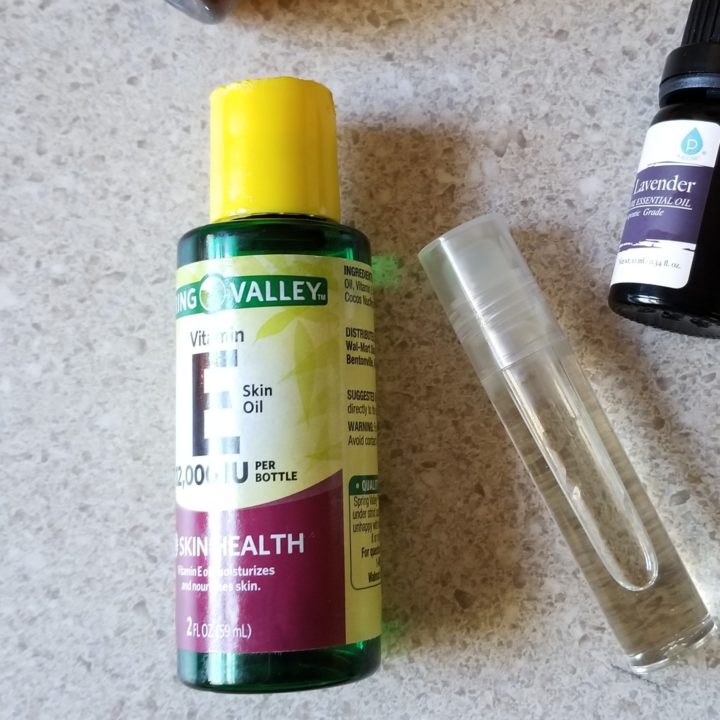 How to Make and Essential Oil Roll-on for Cuticle and Nail Care
Never be caught without your nail care oils. Use a roll on and have healthy nails.
Materials
Jojoba oil
Vitamin E (liquid)
Lemon essential oil
Lavender essential oil
Roll on bottle
Tools
Paper towel to cover your work area--that's it!
Instructions
Gently wiggle off the top of your roll on bottle. Do not use force, as you might break it.
Jojoba oil is your carrier oil. Carefully pour in the jojoba until your rol on is approximately 3/4 full.
Add 6 drops from the Vitamin E bottle by giving it quick, firm squeezes with a quick release (otherwise you will stream instead of drop the product into the roll on)
Add 15 drops each of lemon essential oil and lavender essential oil.
Carefully place the roller head back onto the bottle. Hold it in place with your thumb and shake the ingredients to mix them thoroughly.
Notes
The convenience of the roll on means you can take this virtually anywhere you want to go!
The Takeaway: Rely on your pantry for effective beauty treatments
Never underrate the power of eating a healthy diet. But why? Your external skin will also tell of their benefits. So head to the kitchen for a pantry raid for your next beauty treatments.