Do you concern yourself with making your home safe and accessible for all family members?
One of the most important qualities of any home is that it is safe enough for everyone to live in it comfortably and without worry. That can actually be a particularly difficult thing to achieve, and if you have struggled with this in the past in any way then you will know exactly why that is.
The truth is that there are a lot of things to think about, and you will find that it is the work of a lifetime to really get your home as close to perfect safety as possible. One of the more important considerations when it comes to home safety is ensuring that it is safe enough not just for you, but for everyone who is going to be there.
That means that anyone, no matter their ability level, age, or fitness, will be able to be safe. Let's take a look at some of the things to consider on this front.
Bathroom
The bathroom is often something of a problem area, especially when it comes to ensuring that someone with a disability is going to be able to use it.
If you want to make sure that your bathroom is able to use safely for anyone's purposes, then there are a few things, in particular, you might need to focus on.
First, make sure that it is kept clean and dry, for the slightest spillage or moisture could be all it takes to cause someone some serious injury.
You should also think about installing various bathroom safety equipment so that anyone can use the bathroom easily and in peace. That might include bars for getting onto the toilet, into the bath, or for standing at the sink. As long as the bathroom is safe, it generally bodes well for the rest of the home.
Kitchen
Another important area to focus on regarding safety is the kitchen, for obvious reasons. This is likely one part of the home which will concern you if you have children or a family member in a wheelchair because the last thing you want is for them to cause a fire or burn themselves on something hot.
Therefore, you need to make sure that you are being careful at all times about where you place hot items, and that you are doing whatever you need to to make sure that you teach your children how to safely use and be in the kitchen. You will feel a lot better about your home safety if you know that the kitchen specifically is a lot safer as an area, so this is hugely important to focus on.
Consider installing lowered work stations to create a wheelchair-accessible area as part of your effort to make your home safe.
Garden

The garden, too, can pose some issues, and you should make sure that your garden is as safe as possible if you want to keep your home safe generally. That means that you don't leave tools out which can impede the track of a wheelchair or serve as a trip hazard, and that you are going to be able to keep the garden in good repair at all times.
Create packed walkways and paths that are solid to make the garden accessible. Then, keep the pathways clear, clean, and free of potholes.
The Bottom Line on Making A Home Accessible and Safe for All
Creating a home safe for all members of your household makes those who have physical impairments feel protected, safe, and (most importantly) included with the rest of your family.
These are only the beginnings of the changes you can make to adapt your home to be accessible. Got any tips? Share them in the comments!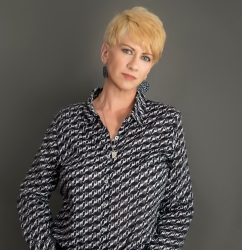 Latest posts by Deborah T
(see all)