Searching for info on creating a handicap-accessible home? Today, we are sharing five tips to enable you to keep your loved one safe and improve handicap accessibility.
Caring for handicapped or aging family members entails a lot of responsibility. First comes knowing how to properly look after them. Plus, you also have to make sure that their living environment is safe and suitable for their needs. This could mean conducting some remodeling or renovations in your current home.
At the same time, you need a home with multi-functionality for those who aren't impaired. It may feel a bit like a juggling act.
If you don't know where to start, here are five ways that you can make a handicap-accessible home for your mobility-challenged family member.
1 – Make a Wider Entrance
If your handicapped family member uses a walker or a wheelchair, ensure that the doorway is wide enough to enter comfortably. Usually, a doorway about thirty-six inches wide should be adequate for someone handicapped to enter, make a turn, and exit. This also applies to doorways to the rooms inside the house that your loved one usually uses.
Aside from a wider entrance to your home, pros recommended you build a ramp to the doorway. You need this feature, especially when you are caring for a person using a wheelchair or with mobility difficulties. Before starting the reconstruction, you'll likely have to secure a permit. so it is recommended to check local building codes regarding exterior construction first.
2 – Choose a Disability-Friendly Flooring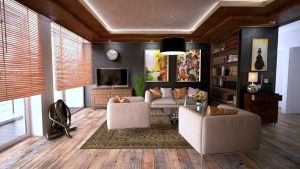 The flooring may be the least popular aspect of home remodeling around a disability, but it is one that you shouldn't take for granted. People with mobility difficulties can easily slip and fall in most traditional floorings, so make sure to pick a material that is smooth, firm, and relatively nonporous. Such surfaces make it easy for wheelchairs to roll on and won't cause as many trips or falls. Other than that, they are very easy to clean.
If you are considering replacing your flooring, you can opt for durable materials such as laminate or vinyl. If you have been using ceramic or stone-tile flooring in certain parts of your home, just make sure that it is slip-resistant to keep your family safe.
3 – Keep Your Bathroom Safe
Installing grab bars helps the handicapped with stability in accident-prone areas such as the bathroom. The shower and the toilet are areas where grab railings are ideally installed.
To make it easier for them to use the toilet, you can have a toilet riser installed. This is especially helpful to those who have trouble sitting down, standing up, and bending over.
While you're at it, you may also consider replacing your toilet with a macerating toilet. It only takes four hours to install and won't keep your family waiting for a couple of weeks to use the bathroom in case of plumbing problems.
4 – Make Your Kitchen Accessible
There are various ways you can do to make your kitchen wheelchair friendly. For instance, you can opt for shallow-basined sinks, hose faucets, and insulated pipes below the sink to minimize the risk for scalding. Installing drawers near the sink and keeping cooking utensils near the stove will also make it easier for seniors or people with disabilities to use these areas.
If you are not keen on major remodeling in your kitchen, kitchen appliances that are ADA compliant are also worth exploring to make a more handicap-accessible home.
5 – Consider Smart Home Technology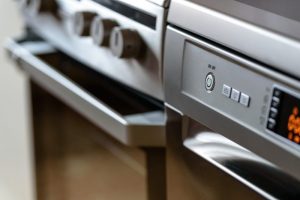 One thing that should make the lives of handicapped families easier at home is utilizing smart home technology. This innovation focuses on automation, which means that much equipment in the home can be controlled wirelessly through smartphones, tablets, voice activation, and motion sensors.
With the help of such technology, lighting, door locks, appliances, and thermometers may be manipulated hands-free—a convenient solution for people with mobility difficulties.
Installing smart technology at home can cost you buckets. Before going for it, make sure you have weighed and compared between the benefits and the cost.
Final Thoughts on Creating a Handicap-accessible Home
While creating a handicap-accessible home does not come cheap, just think about how these preventive measures make the life of your loved one more comfortable, which is what really matters in the end.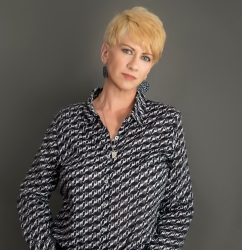 Latest posts by Deborah T
(see all)