Do you want to add something special to your garden? But, maybe you're not sure what to go for? Then have a look at this list. We are sharing the top seven stand out features for your garden. You'll be able to see which one could work for you. Or, if you love them all, maybe even a few.
7 Stand Out Features to Transform Your Yard and Garden
1 – Decking
Decking can make such a difference to your garden, and you'll find yourself spending so much more time outside once you have it. Think of those long summer nights and barbeques. Decking can fit any garden big or small, and you can customize with a different color like deep red, silver grey or black. All you need to make sure you do is treat it and clean it to prevent the wood from decaying or getting too slippery.
And don't forget to create decks or garden paths that lead to the best features in your outdoor spaces.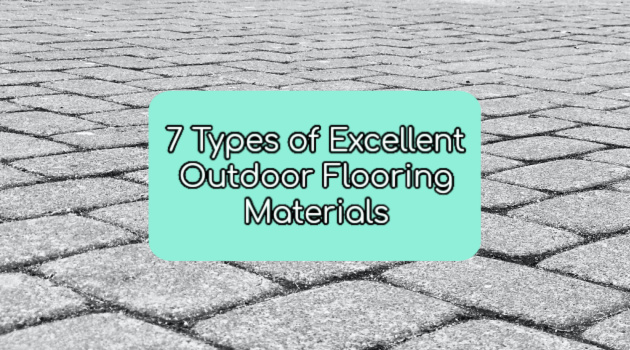 2 – A Rockery
If you've got a bit of unimpressive or unusable space in your garden, don't think that there's nothing you can do with it. You can into a feature that can be admired and enjoyed, such as a rockery. By enhancing the landscape's natural features with unique rock layouts and beautiful plants, rockeries can add elegance and simplicity to any garden. Check out New Life to see the kind of transformations they have done.
3 – A Pond
Ponds can be a beautiful addition to any garden, and because they attract wildlife, they make it a lot more interesting as well as creating a sense of calmness and serenity. If you're worried about the safety of having a pond, there are a range of options from super strong netting to grids that sit just below the water, meaning that everyone can enjoy the garden safely.
4 – Water Features
If you're not keen on the idea of a whole pond, but you would like some water in the garden then a water feature is ideal. There are plenty of designs to choose from, or you can even design your own, either way, they are a great focal point for any garden.
5 – Flower Beds
Different shapes and designs of flower beds can really bring something unique and wonderful to your garden. If you are creative and good at designing things like this, then you can literally do what you want, create paths or sections; use different flowers, different colors, make shapes and patterns. There are no limits.
You can add color, attract butterflies, bees, and hummingbirds, or just have a pretty sight.
Just don't forget to think about the height of certain plants when arranging them.
6 – Swinging Furniture
Garden furniture is always good, but why not go one better and get swinging furniture? Think a hanging chair, seat, or hammock? Imagine yourself relaxing in the sun or reading a book.
7 – Outdoor Fireplaces
Perfect for entertaining and keeping you warm as the nights get cooler. Either a fireplace or a fire pit for everyone to gather around, you can even cook food on it, anything goes. With fireplaces being an essential feature in gardens today there is so much choice available from traditional fireplaces to fire pits, built-in barbeques to wood-fired ovens. Think of the parties and the food you could be having with those. Yum!
There is no limit to what you can do. All you need is the creativity in finding stand out features that will set your yard apart.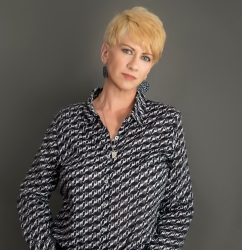 Latest posts by Deborah T
(see all)