There may come the point in the future where your elderly relatives, whether grandparents or even parents, need to move in with you. The housing costs continue to rise, and seniors on a fixed income might struggle to keep a roof over their heads. On the other hand, some seniors need extra help, and staying with family to age at home provides dignity and grace.
As seniors often experience disabilities and mobility issues, safety in the home is paramount. But, your home may not be suitable for them to move in right now, so you will need to adjust and adapt your home to accommodate them.
4 Ways to Make Your House Safer for Elderly Relatives
Before your elderly relative moves in with you, ensure you complete these tasks to help keep them safe.
1 – Rearrange the Layout
Whether you live in a one or two-story home, you may need to adjust the layout to make the space safer for your relatives. One of the best ways to achieve this is to adopt an open-plan design that will make it easier for them to get around without squeezing between side tables, sofas, and more. If they are disabled, you can also convert one of the rooms downstairs into a bedroom so they can go to sleep comfortably without needing to climb the stairs, which could be hazardous if they slip.
2 – Remove Trip Hazards
Similarly, trip hazards are common around the home, but you often don't notice them because you are either used to them or spot them easily. These trip hazards are most common when you have kids, but pets can also leave their toys lying around the home. You should remove trip hazards wherever possible, but if you can't, then hiding them with cable tape is a decent makeshift solution. The edges of rugs and mats could also be a problem, so fitting carpet tape underneath these will secure it to the floor more easily. If you live in a place that rains a lot, you'll also need to think about wet floors after you or someone else comes home.
3 – Install Safety Rails and Ramps
You will also need to think about getting into your home and navigating parts of the house that are lower than others. Safety rails and ramps are a fantastic way to do this, as they help your relatives get in, out, and around all by themselves. A safety ramp leading to your front door will make wheelchair access easier, while safety rails in the bathtub or leading down steps into the garden will prevent falls. When doing this, make sure to install anti-slip surfaces and tackle and overcome wet flooring.
4 – Upgrade the Little Things
Sometimes, you don't need to think about the big picture, and it's often the little things that can make your elderly relatives' stay more comfortable. Upgrading little things, such as faucets, door handles, or curtains, can make it easier for them to live more independently in your home. It is easy to see here how and why these upgrades are so effective and beneficial, and they are certain to improve the quality of life for your new house guest, especially if you need to leave to go to the store or work.
The Takeaway on Making Your Home Safe and Sound for Elderly Relatives
Your elderly relatives' safety should be the biggest priority when welcoming them into your home. If they are preparing to stay for a while, you must consider how you can make your home suitable for them. Cherish this bonus time that you have with them and make lasting memories.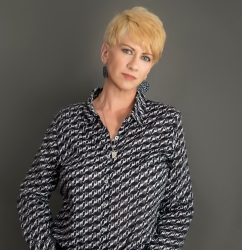 Latest posts by Deborah T
(see all)