Low in fat is not what normally comes to mind when you hear "Creamy," but this salad dressing delivers on the promise of low-fat but high in flavor. "Creamy" most often conjures images of foods based in mayonnaise or heavy sour creams. But this low-fat salad dressing has a secret ingredient.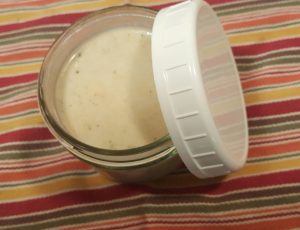 Low-Fat Creamy Cilantro Lime Dressing is made with a delicious and flavorful way to dress up summer salads and wraps.That secret ingredient is non-fat yogurt.
Four years ago, and far too young for this, I had a TIA aka mini-stroke. While I do frequently publish recipes that have a lot of calories and fat, these are actually occasional treats for me. I had to re-vamp my diet drastically. I no longer add salt to most dishes, I have cut down on saturated fats, and I eat a lot of salads with fresh vegetables and lean protein.
However, my search for a low-fat dressing with good flavor left me frustrated. You see, most of the low-fat dressings are filled with unhealthy preservatives. Beyond that, they lack flavor and were very heavy-handed on the vinegar. I love the acidity of vinegar, but these were just terrible.
As part of my recovery from my TIA, they sent me some nutritional information. One specialist featured spoke about substituting non-fat yogurt for mayonnaise or cream in recipes.
I began to experiment with yogurt as a salad dressing base. At first, the idea was appalling. I couldn't imagine yogurt tasting good over salad. However, by the time you doctor it up into a dressing, it truly does transform into a tasty way to dress up a salad or sandwich. Adding the cilantro gives this salad dressing a fresh and tasty twist!
Want an extra boost of protein? Opt for Greek Yogurt instead!
A Mexican-inspired dressing
I really love Mexican-inspired flavors. In fact, I have traveled in Mexico and love the culture, language, and the food. So I wanted something with that creamy and indulgent Mexican feel but without the heavy sour cream that is so prevalent in Mexican cuisine. That's why, I developed this dressing to give me that classic Lime-Cilantro combination without all of the fat.
This dressing is a terrific salad dressing. In addition, I love to drizzle it over turkey wraps or fish tacos. It is so versatile that I keep a batch on hand all the time. You can make a larger batch than this. However, I make it in small batches because you need to use it fairly quickly once you have mixed it.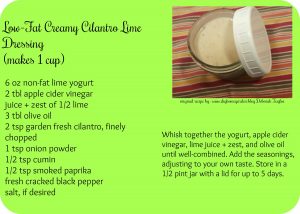 Feel free to adjust the seasoning, the apple cider vinegar, and the salt as necessary.
Specifically, I love the acidic bite of the apple cider vinegar as it cuts through the sweetness of the lime yogurt. If you have a sweet tooth, cut it down and thin it down. Also, I highly recommend you stick with olive oil. It's a healthy fat and the flavor is more complex than regular vegetable oils. Last recipe adjustment…add salt if you'd like to. The yogurt does contain sodium–read the label! I find that enough, but you may not.
I am saving this printable recipe to Pinterest. If you prefer Pinning to printing, please save it to your recipe board.
Happy cooking all!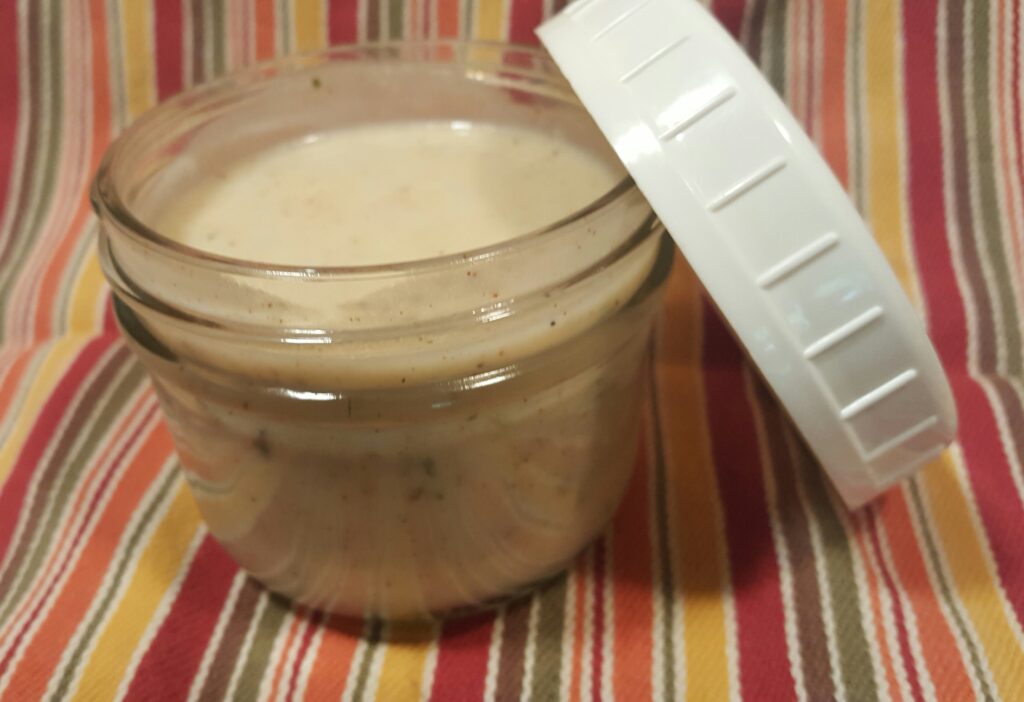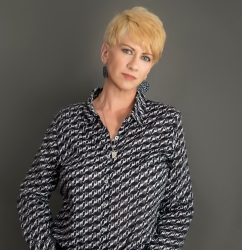 Latest posts by Deborah T
(see all)