There are many reasons to move house, from wanting somewhere bigger to raise a family, smaller if you are looking for a new place just for you or a different area for a change of scenery. No matter the reason, it can be a minefield when you begin to look. You can feel yourself wondering just what you are looking for and whether you will make the right choice. After all, moving is a big commitment and one you want to make sure that you are ready for.
4 Considerations When Looking for a New House
When it comes to moving, here are some top tips when looking for a new house that should make the process a little bit easier.
1 – Think of the area
You could have the nicest house in the world, but if you don't like the area or it isn't fit for purpose, then there is little point. You want to consider many things for the area your house is in, such as is it located near to any public transport services, how easy it is to get to restaurants and shops, what the crime level is like. If you have a family, you will want to look into the local schools, their ratings, and how easy they are to get there.
2 – Stick to a budget
It can be easy to get carried away with your budget when looking for a home, particularly if you find something that you instantly fall in love with. Take into account the price of the property itself and if it needs any work done to it. If you find a property that is at the top of your budget, consider if you will need to spend more on doing it up, how long this will take, and if you are happy to live in a home that will be a building site for a while.
3 – Check that the building is structurally sound
It is important when viewing a home that you know it is safe to live in. Ask about if it needs any roof repairs and what local roofing company options there are to help with these. You will also need to look out for any cracks in the walls – particularly in areas such as bay windows, where extensions join and end of terrace walls.
4 – Ask about the little things
When looking around a house, be sure to ask about or watch out for the small things you might not think of. This includes things such as how many plug sockets there are, what storage is available and where the light switches are located. All of these will have a big impact on your day to day life living in the home, but might not be things that you consider when you first look round.
The Bottom Line on Looking For a New House
These are just a few things that you need to think about when looking for a new house. If you follow these top tips, you are sure to find somewhere that you love in no time. Let us know your thoughts in the comments!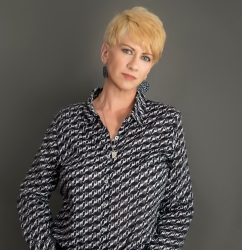 Latest posts by Deborah T
(see all)