If you decided that you are going to improve the space you and your family call home, there are many things to remember when remodeling.
First, you will need to find the budget and create a plan so you can manage the project without major stress. Second, the remodeling needs to work around your family and your daily schedule. You don't want to spend all your days off doing remodel-related chores. Thus, you must hire great experts,
Choosing the right people to do the job is essential for managing your remodeling effectively. Advise them that you require the following considerations in your remodeling plan.
5 Key Considerations While Remodeling Your Home
Tip #1 – Insulation
Once you change the layout or the floor, you will have to think about ways of improving your home's insulation. This will give you a lot of savings over the coming years, and improve the comfort level of your home. You can install underfloor insulation, internal or external boards if you have single skim walls, and change the windows to keep more heat in. Once you are making structural changes, it is important that you pay attention to the cost element.
Tip #2 – Sustainability
One of the things future buyers are looking for when they search for their ideal home is sustainability. Use materials that last longer and are not causing damage to the environment. Recycling carpets is a complicated process, due to the synthetic material and backing, therefore, you might think about using organic materials and real wood flooring instead that doesn't need to be changed every couple of years.
Tip #3 – Efficiency
You also want to make sure that your home design and layout flow as well as possible. You will be able to improve the functionality of your home by utilizing the space to the best of your abilities. It might be a good idea to get in touch with a designer and ask for recommendations on how to make your home more efficient and serve your family's needs without having to go through a lot of changes and stress during your renovation or spending too much money.
Tip #4 – Automation
Home automation will not only make your home more efficient but also improve your comfort level. Whether you would like to control the temperature remotely on your phone or set a time when you want your washing machine or dryer to turn on, there are several options to consider. A smart home will also be more appealing to future buyers. Do your research on smart home design and plan your improvements accordingly.
Tip #5 – Practicality
Your home doesn't only need to be appealing, but also practical. You want to get access to the storage as easy as possible, but don't necessarily want to show your storage off. Hidden nooks, built-in wardrobe, and other solutions will help you maintain the appearance and practicality of your home at the same time.
When you start a home improvement project, big or small, you will need to make sure that you are able to implement long-term changes that will improve the future value and the comfort level of your home for many years to come.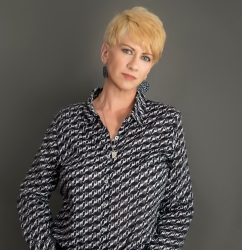 Latest posts by Deborah T
(see all)