When thinking of building your house of dreams, keep in mind that the land is a significant part. Although every plot of land looks similar, there are crucial differences between them. It may range from the small elevation changes caused by soil composition, price, and the time scale of building the new structure.
Some people choose the plot of land-based upon the price solely. It should not be the case. It is because other areas require keen attention so that the structure is not compromised. Hence, experts provide reliable guidelines that you may use for selecting the correct plot of land for the new house you intend to build.
What are the areas you must consider before you select a building lot?
Apart from this shape and size of the land, there are other important considerations which need attention. Keep in mind that you cannot compromise on any aspect as a homeowner as it will have detrimental effects on the final structure. Hence, pay considerable attention to the following points in reasonable detail.
Select a land plot:
Choose a plot that provides you with space for building the home and deciding on the land's size as it is the most significant construction aspect. In case you are thinking of building a house with a large floor space, you have to purchase a plot of land which gives you enough accommodation. Accommodation is an issue with homeowners.
However, if you have a handsome budget with you, you do not have to compromise on the space. You may seek the help of EJD Construction (or your local construction professionals) to help you choose the correct land for your housing project. Do remember that the plot must accommodate the house as well as comply with local regulations.
Try to avoid uneven or sloped plots (dictates proper drainage):
while looking for a land plot, keep in mind that you have to give attention to the slope you require in the home design. When you buy an uneven land area, you have to spend additional money to make it even. Hence, it is advisable to purchase a flat section of land for building a strong structure.
Keep in mind that the more solid the land is, the better construction it will deliver. Uneven slope plots affect the final pattern and other areas like the amount of sunlight and the drainage system. When buying land, ensure that the living room is not devoid of receiving enough sunlight. Moreover, pay attention to the environmental features as far as practicable.
The Bottom Line: Choosing a Building lot is a Vital Step of Home Construction
Apart from this, choosing a land type that is non-reactive and free from chemicals is essential. It gives a strong foundation to the building and also ensures its longevity. Many individuals these days are interested in remote areas for building their residence of dreams.
For this, many of them give attention to the local council rules before they obtain a land plot. It is your responsibility to consider environmental factors like forests and rivers before choosing a particular piece of land for your house. All this will help you select the correct building lot for your ideal structure.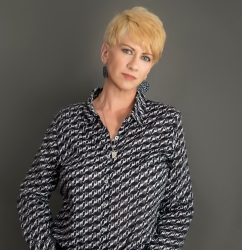 Latest posts by Deborah T
(see all)