Let's talk about four home maintenance jobs that should never be skipped.
Everyone wants to make their home look its best. Thus, many of us people spend lots of time and money perfecting their home's interior. However, no matter how great your home looks, you ruin the whole look if you forget to tend to the necessary home repairs
Undoubtedly, home maintenance jobs are not the most exciting way to spend your time. However, it is essential to keep on top of these tasks to prevent serious problems further down the line. While there are some tasks that you can handle yourself after watching a couple of online tutorials, most are best left to professionals like FixinGuru. These pros will know exactly what to do to get each job done to a high standard.
Here are some of the jobs around the home and garden that shouldn't be overlooked.
4 Home Maintenance Jobs You Should Never Ignore
Don't forget to add these four critical tasks to your to-do list!
1 – Service Your Water Heater
A water heater gone awry could cause a lot of damage to your home. So servicing it regularly will enable you to detect any problems before they reach emergency status. To get the best service make sure you use water heater installation experts so that you know that you are getting the best job done. Failing to repair or replace your water heater when it starts showing signs of having a problem can lead to big trouble. Not only may you find yourself without hot water, but you will also probably have a leak to sort out too. And that leads eventually to a big clean up job to clear up any water damage.
2 – Hire a Pro to Check and Service Your HVAC Equipment
Make sure that you are fully equipped to stay warm in the winter and cool in the summer, by getting your furnace and air conditioning regularly serviced. Call a repair pro to service, clean, and check your vents and ducts for signs of wear and tear. is essential, both from a health and safety point of view, but also for your own comfort when temperatures rise and fall.
3 – Keep Your Gutters Clear
Gutters aren't something that many people spend much time thinking about, but if they become blocked, this can result in significant problems. Your home's guttering may not look like much, but if it doesn't work right, then you will know about it sooner or later. Leaves and debris can soon leave your gutter clogged up and unable to efficiently flow rainwater away from your home. When this happens, your property is susceptible to water damage. Water damage caused by a blocked gutter could lead to mold and damp inside your property, and can even cause structural damage to your home.
Cleaning your gutters may be something you would prefer to leave to a professional, as it can be dangerous to work at a height on a ladder.
4 – Clean Your Chimney
Your home's chimney performs a vital task, so it is essential to keep it cleaned and properly maintained on a regular basis. Your chimney carries away harmful fumes from your living space, keeping the air in your home safe to breathe.
If your chimney becomes damaged or blocked, it may be unable to carry away harmful fumes. And you could cause an inadvertent chimney fire. That situation, of course, is a potentially lethal outcome. Schedule in a visit from a professional to keep your chimney in good working order. Consider this one of those non-negotiable home maintenance jobs.
The Bottom Line: Take Care of These Home Maintenance Jobs
Don't skip these home maintenance jobs. They are small tasks when you treat them as preventative tasks. However, they are enormous undertakings if you let them slide. Indeed, failing to address these action items can cause big damage and cost you big bucks!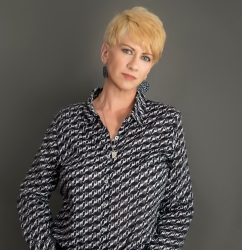 Latest posts by Deborah T
(see all)