When we put our houses on the market, a lot of us take a passive role. Selling and moving are stressful enough, without shouldering more responsibility. Surely it's better to sit back and let sellers, the professionals, take control?

In some cases, yes. But, letting go of all control can, at times, do more damage than good. If you're too passive, you may find that you nearly double the time your house is on the market. The simple fact is, taking an active part in selling is likely to see results much faster.
RELATED POST: Simple Fixes to Help Sell Your Home

But, what do we mean by this? What exactly could you do that you aren't doing already? In truth, it isn't always easy to see. What's more, realtors often attempt to leave you doing as little as possible. On the surface, that makes sense. They know what they're doing, and you don't.
But, no one knows your home the way you do. No one has as much power to improve your home as you do. So, it's a no-brainer that taking action could make a massive difference to buyer appeal and value. With that in mind, consider the following three do it yourself moves which could see you selling soon.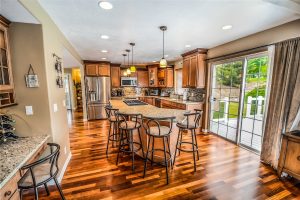 Jump the gun on the survey
Most home sellers wouldn't consider commissioning a survey themselves. Surely this is something your buyers take care of? But, it doesn't get better than this when it comes to doing it yourself. It's entirely possible for sellers to contact a home inspector. This way, you show that you have nothing to hide. You can display the survey to any interested parties and thus build trust which could seal a deal. This also gives you a chance to jump the gun on improvements which could knock money off your offers. Thus, you'll have better footing for holding out for your full asking price. All because you did it yourself.

Don't settle with staging
During photography sessions, most realtors suggest staging ideas. There's nothing wrong with this, but they don't know how to cast your home in the best light. You do. As such, it's worth taking your own initiative with DIY home staging. Play around with how you arrange your furniture, for instance. Something as simple as getting the balance right could tip the scales in your favor.


Take care of viewings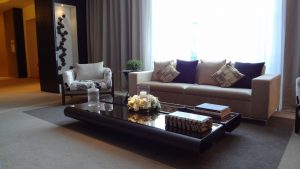 Most realtors are adamant they host viewings themselves. They have the gift of the gab and the professional spiel. But, you have something much more valuable. You know the house. And, that in itself could seal a deal. You know, for instance, the rooms which get the best light at different times. You know where the boiler is. Heck, you know everything. That's crucial given that something as simple as unanswered questions could lead to doubt. With you holding viewings, there's no chance of buyers leaving unsure. You can tell them and show them everything they need to know. That's sure to work when it comes to that all-important wow factor.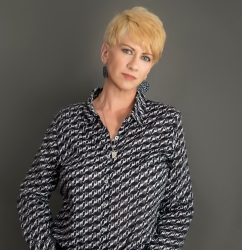 Latest posts by Deborah T
(see all)