There are several reasons why you make the decision of listing your home for sale. You may need the money to do something else, to upgrade to a better home, or relocate to a new school system.
However, you do not have to spend much money to increase the value of your property. To begin with, you can choose a few DIY projects to improve how your house and the outdoor area looks. You can do this without consulting a real estate agent.
4 Simple DIY Projects You Should Consider Before Listing Your Home
1 – Change out the kitchen and bathroom fixtures
Giving your kitchen and bathroom a new look doesn't require an overhaul. By merely updating fixtures, you will notice the difference. A stunning cooking area can capture the heart of a buyer. It only takes modern taps and other contemporary accessories that you can fix without calling a plumber. Make sure you clean the bathroom and kitchen as stains, and unsightly dirt can be a huge turn off despite the latest fixtures.
2 – Refresh Your Home with New Paint
Painting is a simple DIY project that will transform your home instantly. If you have plans to put your home on sale soon, start by painting all the rooms. Use the latest color trends to appeal to the modern buyer. Paint one room at a time until you are done. Fresh paint looks clean, and it automatically increases the value of a house. A gallon of paint is less than $25, so you will not be spending a fortune.
3 – Landscaping
Your outdoor space says a lot about your home. Your lawn should be appealing, and it doesn't have to be green. Buy plants locally and place them strategically. Have a garden path to make your backyard interesting. Landscaping DIY projects are easy and affordable. Laminate or tiles on exterior floors. Additionally, ensure that you go for surfaces that can withstand harsh weather elements.
As you take care of the outdoor area, remember to fix your fence and remove any clutter in your garden. You can hire a garage door repair Philadelphia (or any other city) professional to assist you in repairing your garage door at an affordable cost. Make your porch or patio interesting by replacing the weather-beaten furniture. Anyone who walks into your home will definitely be impressed after this DIY project.
4 – Fix the Lighting
Lighting fixtures can transform your home. This is especially important for the kitchen, hallways, and bathrooms. There are several affordable light fixtures in modern designs. Currently, statement lighting is the ideal option. It is trendy and energy-efficient. You can easily replace these lighting fixtures or hire someone to do it for you. What's more, you do not have to pay an interior designer to give you ideas.
Start Your Home Improvement Projects Before Listing Your Home
Plan ahead before you embark on a DIY project to add the value of your home. While DIY projects can increase the value of your property, ensure they are done correctly done to give the desired results. To do this, ensure that you have the right tools for your home improvement project.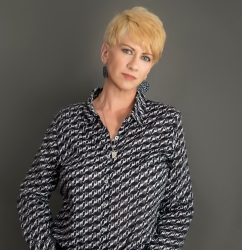 Latest posts by Deborah T
(see all)