Is hiring a professional lawn care service worth the money?
Having a lawn needs a lot of attention and requires lawn care to ensure its healthy state and great looks.
Nonetheless, lawn care can be time-consuming to do by yourself, and it does require the right tools and knowledge to see promising results for your lawn. It can also be a hassle as you have to run a soil test to know if your soil is compatible with the kind of yard to want to have. You also need to pick the type of grass that can strive in the condition of your soil.
Save yourself from all the trouble by hiring a professional lawn care service to do the job for you. Lawn care service providers have the state-of-the-art tools and the needed knowledge for making your lawn healthy and thriving.
If you still have doubts about hiring a lawn care service, you may proceed to see some of the convincing reasons to hire a lawn care service provider.
10 Compelling Reasons to Hire a Lawn Care Service
Think about these factors when hiring a pro to help you maintain a pristine yard.
1.Weather Differences
Not all grasses can thrive in the type of climate where you are living. Thus, hiring a lawn care service can help to ensure that your chosen grass can survive in your place. They know what type of grass can thrive in every different soil and weather. Their knowledge can help you attain a healthy and vibrant lawn that everyone will surely love to see.
2. Advanced Tools
Save time, money, and energy. Doing lawn care by yourself will require you to have several types of lawn care equipment. You will have to go out your way to buy tools like edgers, trimmers, mowers, and other special tools to make your lawn care successful.
On the other hand, if you call a professional lawn care service, you will be getting all the needed equipment and workers to execute the job effectively. You will be thrilled with the superb result if you entrust your lawn to the experts.
You can also address any concerns you have with your lawn so the company can get precise equipment to help you.
3. It Saves You Time & Energy
Lawn care alone can eat up your time and energy. Thus, if you're juggling your time between your work and family, you won't likely have sufficient time left for your lawn care.
By hiring a professional lawn care service, you will have enough time to juggle between your work and family.
4. It Saves Yourself from Potential Injury
Lawn care isn't a job for everyone. Aside from it requires tools and necessary knowledge to attain the desired result, you also need to have a firm body, withstanding hours of intensive work.
This job isn't ideal for homeowners that have health conditions or who are aged. Thus, consider hiring someone who's able to do the job flawlessly for you.
5. Affordable Yet Excellent Services
Contrary to the belief of many, hiring a lawn care service is very cost-effective and practical. If you do the job yourself, you will have to buy several tools and special equipment to make lawn care possible for you. Nonetheless, the result can vary according to your expertise or experience in doing lawn care.
If you don't have enough lawn care experience, you will likely damage your grasses, making them look horrible and sickly. In entrusting the job to the experts, your lawn will have its guaranteed best look and health.
6. Regular Care
Sometimes neighbors do get competitive when it comes to their lawn. To be at par with your neighbor's beautiful grass, you can now have regular lawn care even if you don't have the time. Most lawn care companies do offer weekly services, helping your yard get the care it needs.
7. Protects You from Any Liabilities
When you hire professional help, you will get experts that know what they are doing and highly knowledgeable in this kind of work. They know how to operate equipment safely to avoid any damages to your property or your neighbor's. For example, a mower can throw things like rocks that can potentially damage your window or car.
With that, it's best to hire a lawn care company that can shoulder any liability for their work. Most companies do have insurance just in case things don't go their way.
8. In-Depth Knowledge, Expertise, and Experience
Opting to hire a professional lawn care service provider can be one of the best things you'll ever make. They have an in-depth understanding and the expertise to take good care of your lawn and the techniques they possess to make things faster while getting the desired result that you want.
The experience is also one of the reasons why you should hire a lawn care service. Through this, you will have the guarantee of attaining your desired result.
9. Getting Superb Results
When you hire an expert in this field, expect a superb result that will either meet or exceed your expectations. They will help you solve your lawn concerns and will likely give you some advice or tips on what to do and what to avoid to make your grasses thrive.
With that being said, you will save yourself from stress, troubles, and concerns that come with having a lawn to take care of. You can pass the bucket to the capable hands of the experts and wait for the result.
10. Increase the Market Value of Your Property
You will never go wrong in putting your investment into your landscape. A well-maintained landscape can help increase the value of your home by 15%. Thus, handing over the needs of your lawn to professionals can make a big difference.
If you're planning to sell your house, it's best to make your lawn stand out first before listing it on the marketplace. It will enhance the curb appeal of your home and leave a strong first impression on potential buyers.
The Takeaway: Hiring a lawn care service might be beneficial for you
When it comes to the beauty and life of your lawn, entrusting it to the experts is the best thing to do. Lawn care service providers do have all the equipment and the needed knowledge to carry out lawn care successfully.
So, if you want your lawn to look its best, hire a lawn care service provider near you today!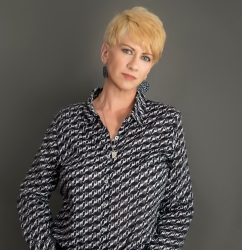 Latest posts by Deborah T
(see all)