When we think about home maintenance, we tend to think of greasing door hinges, excluding draughts, calling someone in about a leaky pipe, and maybe having the windows professionally cleaned every now and again. It's pretty rare that we turn our attention to the literal roof over our heads! But if problems were to arise with our roofing, we'd quickly know about it.
We'd fall prey to the elements and face all sorts of consequent issues. So, it's extremely important that we keep an eye on our roofing and tackle any problems that do establish themselves in it!
Here are a few different roof-related maintenance tasks that you might find yourself facing at some point or another!
Leaks
There are various potential issues that could result in us experiencing a leaky roof. From roofing materials deteriorating and wasting away to shallow slopes causing excessive rain build up, poor sealing on vents, a buildup of debris in guttering, or holes left after the removal of unwanted TV antennae… if you're experiencing a leak, it could be down to something like this!
Now, roofing leaks cannot be left. Many people ignore leaks, as they cannot see the damage from interior rooms and spaces that we tend to actually use. But water damage could spread, causing structural damage, rot and mold, or problems with your home's electrics. So, instead, tackle the problem head-on and call in help from Proficient Roofing! Wrongs could be put to rights in next to no time!
Lost or Broken Tiles
Individuals fitting roofing on properties should nail shingles into very specific areas. If they fail to do this (due to inexperience, laziness, or poor efforts), shingles might not be nailed down properly. This could result in tiles slipping away, breaking, or collapsing under the weight of rain or snow. Take a look at your property from the outside and determine whether any tiles are missing or damaged. If they are, have them professionally replaced.
Animals
Wildlife may try to make its way into your attic space. This isn't all too surprising. Attics tend to be dry and warm. But unless you want to clear up animal mess and risk belongings that you store in your attic, you need to encourage unwanted guests to move on.
Make sure that you do not see any food sources in the space. Also, ensure that you seal off any gaps to prevent reentry. Be sure to find out exactly what animals are living in the space – endangered or protected species may legally be required to be left alone.
Sticking to the above advice should well and truly help you to keep the roof above your head in good shape! Perform roof inspections at least twice yearly to keep ahead of any potential pitfalls.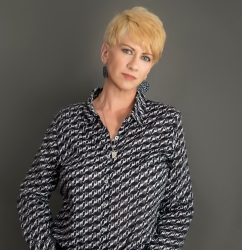 Latest posts by Deborah T
(see all)