What tools are used to prune trees?
Did you know that pruning is not only used to keep your landscaping attractive but also to promote growth and health in trees? Well, for you to do the right pruning, you will need the best tools suitable for the job.
In case you want to give the plants surrounding your house a cut and you are wondering what tools to use, below is several tools that you can use. However, you can also reach out to canopytree.com.au for the tree pruning services. They offer unique and professional tree pruning services for either private or commercial clients. Each tool is designed for pruning a divergent type of tree or plant.
Not only will well-maintained trees look better, but removing dead limbs also eliminates potential safety hazards.
1 – Pole pruner.
This type of pruning tool is essential when you want to perform light pruning to your trees. Also, it is greatly used when you are trying to reach dead woods in a tree. A pole pruner can be used on any tree provided it has a diameter of about 1 inch. One of the top advantages of this tool is that it can reach a minimum of 8 feet or even higher.
Also, these tools are available in both manual and electric.

2 – Pruning shears.
These tools are also known as pruners, secateurs, or even clippers. They are mostly used when pruning things like shrubs, vines, flowers, or even small tree growth. They are usually held in the arm of your hands while in use, thus enabling you to cut branches and twigs that are an inch less.
There are various types of pruning shears that include bypass, anvil, and ratchets.
The anvil pruning shear has a blade that is straight and also an action that breaks. The tool is very efficient in dry or dead branches and on stems. The tool cuts well in a twig that is an inch less. However, anything more significant than that, and the pruner will have a hard time pruning. This could also result in a cut that doesn't have straight edges that could also cause damage to the plant itself.
They are similar to anvil pruners, but the only difference is they have a feature that cuts in stages instead of cutting in one movement. This is why they are most applicable to most people who are looking out for their wrist strain. They usually handle everything that an anvil pruner can't without difficulties.
Mostly the tool is used on tiny dead twigs or plants.
This tool is mostly used on stems that are in their early stage of growth. They are very popular and function just like scissors. They are also much more durable than the other pruners. Gardeners mostly use this tool on growing plants since they can cut appropriately without harming the stem

3 – Lopper.
These are tools that are much thicker and have a handle that is much longer, thus making it very powerful. Other people refer to it as a long-handled pruner. They are suitable for pruning stems that are 3 inches or less such as vines or even nut trees. Due to their long handle, you can reach the branches and cut them without getting a ladder.
You can also get them in bypass and anvil type. The anvil type is essential for cutting thick dead branches, while the bypass type is much used to cut through live plants since they live cleaner and smooth cuts. This ensures that a plant has an easy time healing once the cuts are clean.
To keep the tools working correctly and in the right manner that avoids accidents, ensure that you sharpen and oil them on a regular base.

4 – Pruning saw.
These tools are greatly used in cutting branches that are less than 2 inches in diameter. The length of their blades is medium and can either be curved or straight. Other saws come with a curved handle that ensures the user cuts through strong and thicker branches. Regardless of the blades being sharp, they can not cut through tree branches. Only a chainsaw can be used for this purpose.
Large pruning saws are used by professional cultivators and landscapers while the little ones are used in homes. Also, curved blades are greatly used in making a clean cut in larger branches while the straight blades are used to create a clean cut in green woods.

5 – Tree pruners.
The tree pruners are long and very light, making it simple to cut the dead branches without using a ladder. They are like pole pruners, but the difference is they are not electric. Tree pruners usually have a serrated blade that is at the end of the pole, thereby making it simpler to cut through the limbs quickly.
The Bottom Line: You can prune trees like a pro with the right tools on hand
Pruning your trees is a very vital part of gardening. It can only be done with the right and the best tools. Choose the various types of devices displayed above to prune your trees in the right way.
Each of the above tools will do a particular job that will assist you in making your landscaping look elegant.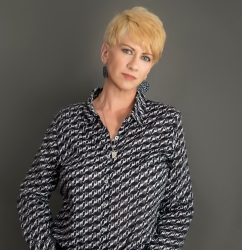 Latest posts by Deborah T
(see all)