If you would like to make sure that you are able to improve your living environment and make your home more functional, you might have to think outside of the box. There are plenty of great ways of updating your layout and decor without having to spend a fortune on furniture and appliances.
You just need to make a list of what you would like to get out of your home and implement some smart changes. Find out more below.
5 Hints to Make Your Home More Functional
1 – Include Flexible Space
One of the best things you can do when designing your new home layout and your living space is making it flexible. You are using your home in a different way in various situations. If you are having a dinner party or a family event, you will need more seating. Or if you are spending an intimate night in, you can do with a more spacious layout. You can use smart room dividers that look good and define your space to make your space more flexible.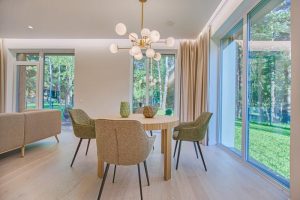 2 – Smarter Heating
When you are trying to make your home more cozy and comfortable, it might be time to think about the location of your heating units and rearrange the layout in a way that you are able to enjoy the right temperature around the house. Most homes have a significant difference in temperature downstairs and upstairs, and with extra insulation and good heating unit positioning, you can overcome this issue.
3 – Security is Top Priority
It is also crucial that you pay attention to the security in your home and improve your safety. Apart from a CCTV device, you will also need to have smoke alarms. These devices let you know when there is a problem. These days, there are some smart home monitoring systems that let you remotely check what is going on in your home and around it. Indeed, you might even be able to answer the intercom remotely on your phone.
4 – Include Entertaining Spaces
If you would like to make the most out of your home's spaces, it is important that you focus on design, functionality, and entertainment. A standard TV might not do, and you should think about installing an advanced lighting and sound system. Get in touch with local Audio Video Services to find out what you can do to make your home more entertaining for your family and guests.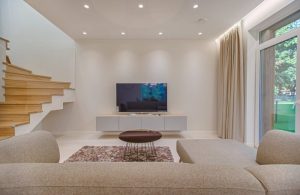 5 – Appliances
Wouldn't it be nice if you didn't have to wake up early just to get the laundry sorted by the time you need your clothes? How about cooking dinner while you are at work? All this is possible, thanks to smart home automation services available for the latest appliances. You can control your devices through your home, as well as your heating and your air conditioning. Invest in smart devices and your life will be much easier.
The Bottom Line on Creating a More Functional Home
There are many ways you can turn your home into a more comfortable and functional space on a budget. Think about flexible space and easy to manage appliances. Then add entertainment features, and take care of the security, and your quality of life will improve.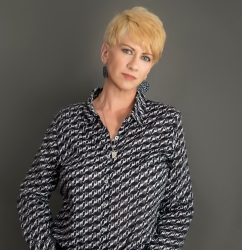 Latest posts by Deborah T
(see all)