Every year, millions of properties change hands across the country as people look for ways to build a better life for themselves. The market is surprisingly competitive, and you soon realize that buyers can be incredibly picky. They won't just purchase any old home. It has to be right.
Knowing what they want from a house, however, isn't always easy. If you're not a professional estate agent, figuring out what they want can feel like a full-time occupation.
Fortunately, even though every buyer is unique, there are some things that they all want from your house, regardless. Here's what to give them.
What Do Homebuyers Expect from Sellers?
Remember, potential buyers will consider more than just the purchase price. In fact, they will be tallying the total costs of moving in their minds. Factors like utility deposits, home insurance, furnishings, and even the moving truck will weigh in their decision-making process.
1 – Functioning Fixtures And Fittings
Functioning fixtures and fittings are one of the first things buyers look for when they prospect a new house. Taps, showers, lights, and thermostats should all work properly. If they don't, then a buyer may chalk this up as a negative and a reason not to go ahead with the sale. This is especially true if they have their eye on another similar property elsewhere.
2 – Homebuyers Expect A Solid Roof
Roof repairs are a significant undertaking. Buyers, therefore, want to know ahead of time whether they are going to have to dedicate considerable time to roof repairs.
The professionals at Maple Grove Roof Repair suggest that you regularly maintain your roof to keep it in good condition. If you neglect it, rot will eventually move in, and you'll wind up with substantial and costly damage. Buyers are usually on the lookout for this kind of thing. And if they don't spot it, their surveyor almost certainly will.
3 – Enough Space For Their Vehicles
During the homebuilding boom of the 1960s, builders constructed properties with the idea that people would keep one car. But in today's world, it is not unusual to find two or more parked on the driveway. Most people would prefer to avoid street parking where possible.
Homeowners, therefore, should bear this in mind when considering landscaping or renovations at the front of their homes. Sometimes, constructing an in-and-out driveway is the best use of your money.
4 – A Functional Patio
Right now, we're living through a massive trend towards outdoor living. People want functional spaces connected to their homes so they can spend more time in the sunshine, especially while entertaining.
There is, therefore, a significant upswing in the number of people investing in patios for their homes. Buyers want places that they can use for dining, sunbathing, and sitting around with friends, drinking cocktails.
What's more, building a patio is actually relatively inexpensive. Fundamentally, all it involves is leveling the land and then placing some stones on top. It couldn't be easier.
5 – Plenty Of Garage Storage Space
Garage storage is right at the top of people's wish lists for their new homes. They want space for all their hobby items, tools, and lawnmower.
Again, though, a lot of homes don't come with this out of the gate, so you may have to extend your existing facilities or construct a separate outbuilding.
The Takeaway: Homebuyers Today Have Choices
Remember, homebuyers are fussy–and they can afford to be in today's market. So be sure that you give them what they want. Not only will making these updates help you receive your asking price, they might also help you sell your house faster.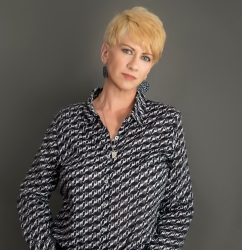 Latest posts by Deborah T
(see all)