What do you think that people see as soon as they see your home? Do they see something that they just can't wait to see what the inside looks like? Or do they see something that might need a little bit of work doing here and there? Do you think it gives good first impressions?

RELATED POST: 6 Affordable DIY Projects to Add Instant Curb Appeal to Your Home
Obviously, you're never going to know. Because there aren't many guests that will come into your home and tell you what you need to do to make improvements. So, you need to take a step back and see what you think is going to need to be changed. Because, like with everything in life, first impressions really do count. After all, we want to make sure your home gives off the best. Have a read of the tips we've got below. Then see if we can improve the exterior of your home, rather than the interior.
A Good Old Clean
Just like the inside of your home, the outside definitely needs a good clean every now and then. If you do, it can all just become a little grotty, and moss will start to grow. Before you know it, you're dealing with an infestation of green at the front of your home. If you check out websites such as expertchemicalinc.com, you'll be able to see a range of different cleaning products that should be able to help you in areas such as cleaning the gutters, or the siding of the house.
You can also give the brickwork a good spray, because like with anything, it's going to fade and collect rubbish over time. In addition, you could easily restore some vibrancy to your home by giving the front of it a good power wash. You also need to think about cleaning the windows if you haven't had them done before, and then you can start to work on the areas below.
Fading/Chipped Paint
You're going to have paint at some point on the front of your home, whether it be your painted front porch, door, garage door etc. you're just going to have some paint. Like with the decor inside your home, it's going to fade and chip. In fact, because it's so exposed to the sun, the chances of it fading and chipping away are even more likely. So, if it's the porch, for example, get to work with sanding it down. Once done, add your layers of paint, and finish with a gloss coat. It'll just look so nice and fresh, it really will create a good first impression for your home.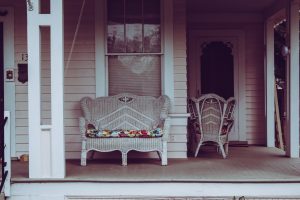 Driveway Perfection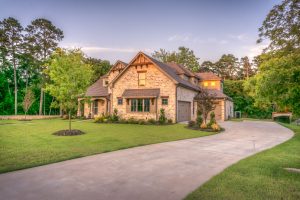 We have to say, nothing seems to make a house look fancier than a good driveway. If you've just got a bit of grass that you park on, it isn't going to look the best. So, if you don't have one, but you have the space to create a driveway, we really do recommend you look into it. Even if it's the cheaper option, like getting gravel driveway put in, it's still better than nothing. If you're going for concrete or stone, make sure you're pressure washing it every few months to keep it looking as good as possible.
---
The contributor today makes some great points about first impressions of your home. What tips can you share?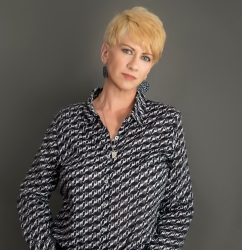 Latest posts by Deborah T
(see all)