Everybody wants a home that they love. When you first buy your property, you may be overwhelmed by the amount of renovation that you have to do – especially if you have bought a fixer-upper. But at the same time, the knowledge of what you can achieve is often incentive enough to get you excited about what you can do. But sometimes, you can still be lacking in inspiration.
Because when it comes to coming up with a renovation plan, you can stick to the same kind of ideas. Maybe you just tend to paint the walls and replace the fittings and fixtures? While there is certainly nothing wrong with that, and you can still achieve a great finish, it is a little limiting. Sometimes, you need to break out of your comfort zone and see what kind of results you can get. But what?
RELATED POST: Top Tips When It's Time to Renovate Your Home
Maybe you didn't even realize that there's more you can do with a property than just give it a lick of paint? Then you've definitely come to the right place. If you're excited to really make a change to the property you have, make use of the space, and create something really special, then it's time to pick up a few fresh ideas. No matter how big or small your budget may be, there are things that you can do to really shake things up. So let's take a look at how you can bring out the best in your property with some ideas you don't know you need!
Garage Conversion
Most of the time, you're going to need a garage. But do you really need one attached to your home? Probably not. During the renovation process, you're likely to find that you'll get more use out of that space if you're able to block it off and use it as a living area or part of the kitchen. Of course, you may still want a garage, but it can look so much better to build a stand-alone garage anyway!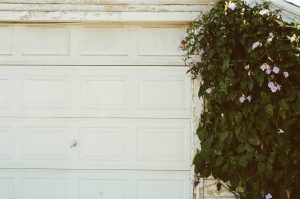 Dressing Up The Driveway
While we're on the topic of the outside, you may want to think about the style of the driveway you want early on too. You may not want to put it in place and finish it off until all of the other renovation work is complete, but you will want to think about the design, and how it's going to look with the rest of the property. Remember – first impressions count. So make sure that you come up with a killer driveway design.
Raising The Ceiling
Heading back indoors, one thing that you may not realize you can do, is to create a higher ceiling. This project, by the way, is definitely not a DIY–a contractor should assist you with a job of this scope. Take a look at different vaulted ceiling ideas to see what options you have. If you want to just make sure that you're being smart with every section of the house, then make sure that you go on up into the ceiling.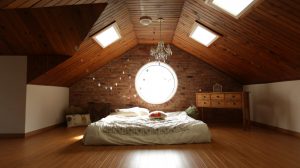 Adding Extra Space
From here, you're then going to want to think about others ways that you can add space. If you have room around the house, the definitely consider extending out to gain more living space. An extension across all levels can transform what you have to work with. And a personal suggestion? Overcome small yard space by creating a rooftop deck or an area that leads out from your bedroom to enjoy sunsets from.
Creating An Outdoor Dining Nook
Focusing on having enough living space is often really important. You will really want to make sure that you're getting the most out of every area that you have. And one of the ways to do that is to expand your living space outside. With an outdoor dining room, you can really make the most of your yard and enjoy the summer months too. So this is a renovation idea you need to prioritize.
Building A Walk-In
Always wanted a walk-in? Now's the time to build it. Either make sure that you plan this in as part of the extension that you're considering, or even think about transforming one of the bedrooms. Because who doesn't want a walk-in they love?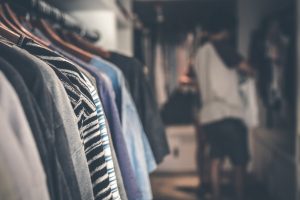 Build a Pantry
From here, you're then going to want to think about the options you have for your kitchen. Everyone wants a stunning kitchen, but you have to go one better than just choosing cabinets and counters that look great. One option to help you is to build a pantry. Not only is this going to give you more space, but it can also be a dream if you love to cook and entertain!
Creating Built-In Storage
But you still have to be practical during this process. So don't forget about storage. And if you're smart, then make sure that you're choosing built-in storage solutions that work with the design of each room and don't take away from what you're trying to create.
Adding A Mud Room
Most of the time, we think about the space and functionality that we need around the home. And that can be incredibly useful – especially when it leads you to create options listed in this post. But sometimes, you can't just be black and white with the inside and outside. Sometimes they crossover and it's handy to be prepared for that. That's where a sweet little mud room can come in. Then you have somewhere for dirty shoes to be left and for everyone to wash off. It's also great to double up with your laundry room too!
---
This contributing writer has given some good suggestions when you're considering a renovation. I especially love the mud room idea as it would give me somewhere to remove my boots and gardening gloves! What idea did you love?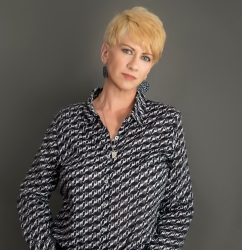 Latest posts by Deborah T
(see all)