Let me introduce you to Africa in five adjectives: exotic, vibrant, warm, adventurous and diverse. If you put your ear on the ground, you can hear the soft throbbing beat and hum of African music in the day-to-day life!
RELATED POST: Balancing Style And Homeiness When Planning Your Home Design
This uniqueness is captured effortlessly in the décor in the African home. Should you want to preserve memories of your visit or dream of this continent, you will be spoilt for choice on authentic African pieces to pick from.
The best part of this is that you don't have to pay a limb for it. So let's take a look at these simple ideas, shall we?
The vibrant colors of sun-kissed savannahs and jungles
The African environment is full of color. From the colors of sun-kissed savannahs to green lush jungles, to the magnificent sunrises or sunsets that beautifully adorn African skies; you have a rich palette of colors to choose from.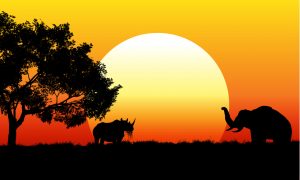 Bring this African spirit into your rooms with a splash of color on your walls. For instance, jungle greens, deep reds, ocher, bright oranges, burgundy, and watery aqua, golden browns, and yellows. In addition, the modern trend is to color-block two or more colors on different walls.
You can try warm earthy browns, deep reds or even shades of graphite for your kitchen walls. Another alternative is to go for a fire-baked-bricks theme on one of the walls.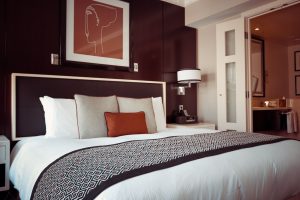 Going on a safari? Here is what you need
Bring the extensive sun-kissed Savannah grasslands teaming with wildlife into your room. Framed photographs of any of the 'big five game'- the lion, leopard, elephant, rhino, and buffalo is a great idea. You can also use animal prints on the throw pillows, tablecloths, bedspreads or bedding. Lastly, preserved stag horns mount on the wall are awesome décor pieces.
So feel free to take loads of inspiration from the king of the jungle.
Solid and rustic furniture
The African rainforests produce indigenous hardwoods that give you authentic rustic furniture. The wood is usually untreated to bring out natural beauty. Roughly hewn logs make unfinished tables that make quite a statement.
Chairs, tables, and beds made from woven sisal are exotic. Look for cabinets or display cases in solid hardwood like Mahogany to complete the authentic African look. Rattan furniture will give your place an authentic African look, too.
Go a notch higher and throw in a few wooden kitchen utensils such as wooden cooking spoons, serving spoons and salad spoons. For example, a wooden mortar and pestle for pounding your spices will do just fine.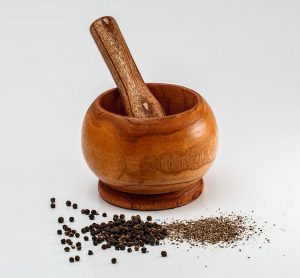 Ethnic pottery, woven baskets, and mats
Earthen pots, either for display or for holding your utensils are also authentic since an African kitchen does not lack at least one or two pots. You can also use these pots as planters. You could also use the pots for holding decorative spears and bamboo logs.
Brightly colored and woven baskets can be artfully hung on the wall or placed on the floor. In fact, you can also use them to store magazines or some of your kitchen utensils. You could also put your planters, ostrich feathers or porcupine quills inside the baskets for an awesome look.
The African women are known for their weaving skills. Using sisal, they make wonderful rugs and mats. You can choose leopard or zebra prints for your mats.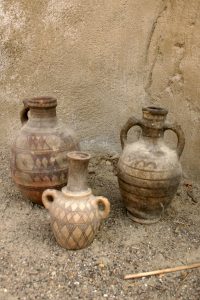 Soapstone and Ebony carvings
The soapstone is a soft talc-like rock that makes exquisite statuettes of various items. These can be animals or people. They also make gorgeous flower vases, ashtrays, decorative chess boards and candle holders. Place a few of these items in various places in your house. Just like the soapstone statuettes, Ebony figurines of wildlife found in Africa are so cool. A life-sized giraffe statue at the door to greet your visitors is just awesome!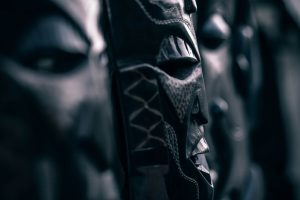 Colorful African fabric
The African fabric is just so unique and distinctive. It incorporates the wonderful and rich colors of Africa. The fabric is versatile and you can use it on blinds, drapes, upholstery, tablecloths or throw pillows.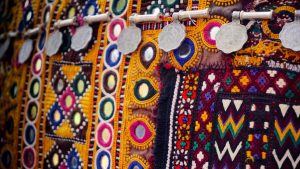 These are just a few ideas you can start working on to give you an authentic African design. From the living room to your bedroom you can add warm tones of African influences in your home. If you visit any flea market you will be able to get most of these items at bargain prices. Moreover, this look suits both summer and winter seasons.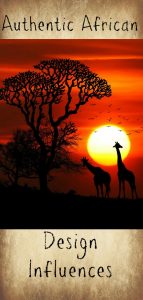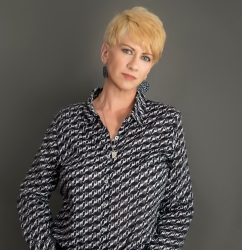 Latest posts by Deborah T
(see all)