The recent stay-at-home orders offer a glimpse of the freedom that stems from working from home. For many, who will almost certainly report back to an office in a few weeks, the idea of a home based business becomes a dream.
Home based business ownership is coveted by so many people. It's increasingly becoming popular with many people because it's a relief from their regular jobs. Plus, they love the freedom that comes with it. However, it's important to note that this kind of business also requires a lot of discipline and commitment when it comes to time management. As your own boss, you must have good time management skills to achieve the desired success.
Exposure to germs and viruses aside, I've been a full-time writer and blogger for several years. In addition to my job, allowing me to parent my children, I enjoy the ability to work whenever I want. Based on my experiences, I am sharing some of the benefits that come with starting a home-based business.
5 Benefits of a Home-Based Business
While there are many specific reasons that entrepreneurs decide to launch a home-based business, here are five of the most prevalent reasons.
1 – Flexible Working Hours
You have the freedom to decide both from where and when you'll work. This can be your office, beach, or any other environment you deem conducive. This implies that you can create time to attend to your personal issues, including taking care of your young ones and your family in general. Productivity is a key to success.
With the advanced technology, you're free to go about your normal life as you stay in contact with your clients. As long as you meet project deadlines and customer expectations, nobody cares that you work at 10 pm after you put the kids to bed.
This venture is not without stress or anxiety of its own kind. However, you retain control over how and when you choose to deal with those stressors.
2 – Low Startup Capital
Home based businesses require a relatively low amount of capital to start. In fact, you can just begin with what you have, depending on the nature of your business. Find a quiet designated area and call it your "home office," invest in the technology you need, and away you can go.
Unlike brick and mortar locations, home-based businesses come with low overhead costs. You no longer have to budget for lunch expenses, commuter expenses, or office rent. This gives you freedom when it comes to setting your prices. Therefore, you keep ahead of the competition–or charge the same and pocket that extra earnings.
If you offer excellent services, then it definitely means a blow to your competitors who operate non-home-based businesses. The point is, you are in control, 100 percent!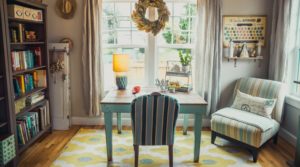 3 – Enhances Your Creativity
In most cases, you'll start a business that interests you—one that brings out the passion in you. Nurturing passion and talents is an excellent way to generate a continuous stream of income. This is, of course, what you'll be into when you start out your home-based business.
Your creative thinking expands. Thus, you will become a better problem solver.
4 – You Have Peace of Mind When Working on Your Projects
It's obvious that your colleagues will eat some of your time through the uncalled-for distractions they bring your way even when you appear busy on your assignments. However, this is no more with a home-based business—where you get all the time and peace of mind to complete your projects.
Whether you manage real estate, work as a freelancer, or provide home services, you will need to prioritize this objective.
All you've got to do is to simply consider scheduling your working hours when you know there will be fewer distractions—which can be late in the night or in the early hours of the day. The idea here is choosing what works best for you.
5 – Less Risk Involved Than a Brick and Mortar
Since you don't incur extra costs for rental fees and any other overhead costs—which always come with non-home-based businesses, you stand a better chance to explore numerous businesses with less fear. This implies that you can easily reconsider your business strategy or venture without necessarily suffering huge losses.
In any case, you have the freedom to develop the business at your own pace. This could mean hiring more workers or increasing the number of services you offer as you grow.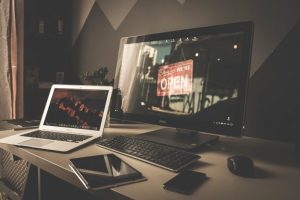 The Takeaway: Get Started on Your Home Based Business Venture
It's indeed good news to the ears and mind. Starting a home based business and becoming your own boss. However, remember that it comes with lots of responsibilities considering that you have to be literally everything. You will serve as the CEO, sales executive, and you'll also fill the other vital positions (which is always the case when you're just starting out). All the multi-tasking is hard work. It is exhausting…but oh so worth the hard work in the end.
You literally hold the key to your business' success since you determine every single move.