We can't escape stress – on a daily basis, there is bound to be something that causes a rise in our stress levels – but we do need to find ways to manage the way we feel.
If we don't, then we will suffer side-effects. On a physical level, stress is a leading cause of headaches and other pains around the body. It can lead to high blood pressure too, as well as a reduced immune system. And on a mental level, stress can lead to feelings of anxiety and depression. To live a healthier life, we need to prioritize any activity that can offer us some relief from the issues that stress can cause.
Here are just three quick tips.
3 Easy Tips to De-stress Your Body
Treat yourself to these three stress-reduction techniques.
#1: Enjoy a relaxing bath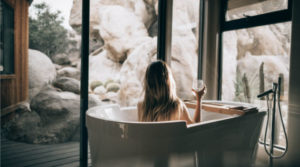 The warm water of a bath can instantly offer your body some relief from the pent-up stresses of the day, and with the healing power of Epsom salts added in, there is the capacity for greater relaxation as your pains start to melt away.
And with the addition of some gentle music playing in the background and a few aromatherapy candles lit around your bath area, both your body and mind will benefit from the stress-relieving effects. You might even enjoy dropping in lavender essential oil to help calm your mind.
You should then treat yourself after getting out of your bath to stay in your positive mood state, perhaps by folding yourself into one of these hotel quality bathrobes from Richard Haworth for greater comfort and giving yourself time to relax in whatever way is relevant to you.
#2: Do something active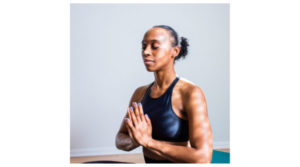 Scientifically speaking, exercise can both reduce your stress hormones and increase the feel-good chemicals into your mind that can promote mental wellness. You will feel physically better too when your body starts moving, as you will both loosen up your tightly-strung body and start to feel healthier within yourself. So, on this level, finding time to exercise during the day is a must. To further de-stress, try to engage in physical activities that you enjoy. You might take part in a sport that you love, burn off your negative energy through a dance or spin class, or even potter around your garden to tend to your flowers. Here are some other physical activities that are guaranteed to up the fun factor in your life, promote better health, and melt away your daily stresses.
#3: Focus on gratitude
It can be easy to dwell on the negative side of life when you're feeling stressed. However, this will get you nowhere, as you will only start to feel worse on both a physical and a mental level. Therefore, try to find moments of stillness where you can focus on the positives. Perhaps while taking your relaxing bath or just before you go to bed, take time to recount all of the things you are grateful for, perhaps through a journal so you can remind yourself of them when you need to.
Not only will this be good for you on a psychological level, but as this article suggests, focussing on gratitude has positive repercussions for your body too, with evidence supporting fewer aches and pains and better cardiovascular health. Think then: What are you grateful for? Take time out to focus on these things today.
The Bottom Line on Finding a Way to De-stress
Stress: You can't escape it, but you can deal with it. We hope our suggestions were useful to you. But continue your research online for other ways to de-stress. That might help you prevent the things that sometimes overwhelm you on both a physical and a mental level.
Take care, de-stress, and thanks for reading.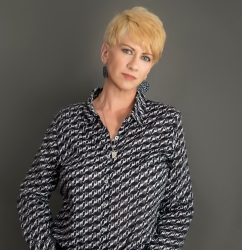 Latest posts by Deborah T
(see all)