Are you seeking out a work from home job? Oh, and by the way, you need to start it with little money?
COVID-19 hit and BAM! You are out of work. Worse yet, economists predict that many companies will not reopen after this enormous financial hit.
Or, have you grown tired of the same routine, the office drama, and the workplace bullshit?
Regardless of your reasons, you now hope to start a work from home career.
If you hope to start a business that will allow you to fill your time and earn a living doing something you love, look at these options. Put in the time and effort, and you can build a great career.
You will see these opportunities may allow you to dictate our own time, earn real money, and gain work flexibility.
There are a lot of both scammy and spammy opportunities out there. But here are some real cash cows that can help you continue to earn great money. Even better, you can start each of these with little more than the smartphone and laptop that you already have at home.
Best Work From Home Start-ups (with Little Out-of-pocket Cash)
1 – Consulting in your industry
If you have industry expertise or years of valuable work experience, a consulting business might be perfect for you. You have a unique perspective and great insights. If you have management or executive experience, companies are willing to pay for your expertise. It doesn't matter what your field is, as long as you are an expert. Companies are always trying to grow their bottom line, and they need people to help them improve.
Consulting is challenging because the scope of work with each client will vary. This will keep you engaged and interested in your career. You can charge the companies a stout hourly rate or on a per-job basis, depending on the client's needs.
2 – Blogging
I know that you've heard about people cashing in on blogging careers. Don't push the thought away as a job for millennials only! Your unique life experience will entice readers and add value to their lives.
Besides, bloggers make money from a wide range of revenue streams. A well-done blog can make money from ad revenue, affiliate sales, selling products, guest posts, and more. Volumes of information about blogging are on the internet.
One caveat: It can take several months, or even a year or two, to make a sustainable living. The sooner you get to it, the faster you'll be able to kick that day job to the curb once and for all.
If nothing else, it's a productive way to fill time right now.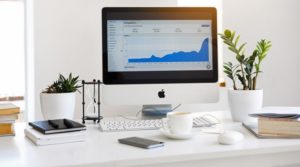 3 – Virtual assisting
If you want a job that permits you to stay home 100% of your time, consider virtual assisting. Virtual assistants (VAs) help businesses with per diem projects. Projects run from data entry to sending emails to booking travel. It's's very interesting because the work varies widely from client to client.
This is one of the most straightforward work from home careers. This is because you can find a job as a VA online on websites or apps that connect freelance VAs with employers. Some VAs have several clients, while others find enough steady work with just one or two clients to replace the income from their old jobs.
4 – Provide an in-home service
At the moment, you can draft your business plan and shape a marketing campaign for an in-home service. Although we are in a pandemic, and it might not be ideal timing-wise, these services will be in demand once officials lift the current restrictions.
Are you a people person? Love customer service?
If you want a more hands-on work from home opportunity and love to interact with customers face-to-face, think about providing your services locally. You can bootstrap your business with your own equipment and invest your earnings into upgrading after you make some money.
There are too many service opportunities to list them all! However, here are some services you can perform:
housekeeping
interior design or painting
errand running for the elderly
nanny
grass cutting
pet sitting or dog walking
Each of these requires you to maintain a home office but still allows you the interaction that you crave! It's's satisfying to know you are offering a valuable service to local people in your area.
Plus, if you've been working in one of these fields through a company, branching out to your own company can double your earnings as you cut out the employer's mark up.
5 – Freelance Content Writing – Graphic Design – Website Design
If you are an individual with excellent skills and knowledge of SEO, consider various freelance careers. High-demand jobs are open for content writers, graphic designers, and website designers. The key here is that you must have a strong knowledge of SEO, coding, and security protocol to keep you in business!
However, the payoff is huge if you do possess these skills! In fact, you will find yourself connected to companies throughout the world in need of professionals like you. It's been an opportunity to make great money and meet a few fascinating people along the way.
6 – Call center agency providing customer service
Many companies abruptly shifted to relying on customer service agents who can work from a quiet office in their home. The need and demand is great for this work right now.
Most of these companies currently seek independent contractors to answer customer inquires and provide support services.
You work by phone, email, chat, and even Zoom video. The pay is higher than in a typical call center, and you negotiate your office hours with your clients–as long as you are consistent, they are grateful for the assistance
The Bottom Line on Starting a Work From Home Business: Carpe Diem!
Has Coronavirus put your career on hold? Or, do you have a stifling job that drains you of all your energy? Carpe diem, seize the day!
Spread your wings and set yourself up to transition into one of these work from home careers. You can make the transition slowly, keeping your full-time job as you set up your new business to ensure a smooth career change-up. Or, you can take the plunge and jump in–this could be your shot at shaping your own small business. The choice is yours. You worked hard for the valuable experience you hold, enjoy it.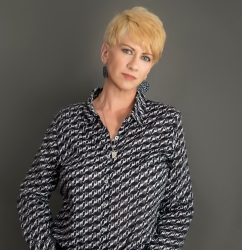 Latest posts by Deborah T
(see all)