Your home's garden spaces bring a whole new dimension to your daily life. However, it's one thing to build a fantastic setting, but an entirely different task to keep it that way. External areas are often the hardest to maintain. At least, they will be if you fail to implement a tailored strategy.
Outside locations do face obstacles that internal spaces do not encounter. With the following tips at your disposal, though, maintaining the beauty and function will be easy.
Five Steps to Cleaner Garden Spaces
Try these tips to keep things tidy.
#1. Clean The Building
The garden setting will fail to deliver the results you crave if the main building lets it down. Therefore, knowing how to gain sparkling clean windows should be one of the top items on your agenda. Further steps, such as painting the external walls or changing the siding material can work wonders. Extra attention to the roofing and guttering, especially clearing blockages, will pay dividends. Besides, several of those features, like the windows, bring internal rewards.
#2. Choose Artificial Lawns
Growing plants is one of the great joys of having a garden. Nonetheless, you don't want to spend hours mowing the lawn. Artificial lawns offer the ultimate solution to your problems. Aside from saving time and effort, it guarantees the perfect look all year round. When you try to maintain a real lawn, there's a strong possibility that it will lose color or become too long from time to time. Given that this one feature sets the foundation for your entire backyard, it's an investment well worth making.
#3. Invest In Storage
The modern backyard is a space for living. As such, you may have several products ranging from sun loungers to garden games. Leaving them left out creates a cluttered vibe while it can also lead to weather damage. Investing in a garden shed or other storage facilities will help protect goods and retain more space. This can make a huge difference to your ongoing relationship with the external setting, as well as the home as a whole. Better still, the organizational elements help you avoid wasted time.
#4. Keep Luxuries Covered
Adding a few simple luxuries is a great way to build a better and more unique garden space. Whether it's a rattan furniture set or stylish jacuzzi, you need to think about the moments when it's not in use. Spending money on those features is a little counterproductive without the appropriate covers. This protects your financial investment and ensures that your experiences of the items remain at the desired level. Crucially, it will reduce the cleaning requirements, allowing you to enjoy them.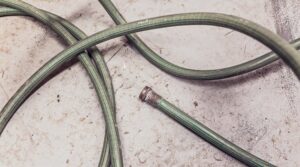 #5. Prevent Critters
A few bugs can be expected to enter your garden. You may even find yourself encouraging birds to feed in the backyard. However, you must avoid the threat posed by moles and other creatures. Good lighting may help deter them, as well as burglars. More importantly, though, you need to ensure that the bins are secured too. Otherwise, nasty smells can attract a plethora of rodents, bugs, and foxes. Their scavenges are likely to cause major damage to the look of your garden. It's better to be safe than sorry.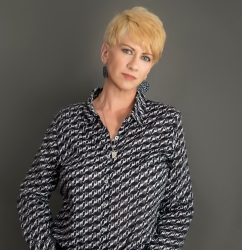 Latest posts by Deborah T
(see all)