This summer gives you the perfect opportunity to open up the curtains, fold back the drapes, and enjoy the warm sunshine shining in from sparkling clean windows. Clean windows? Wait! This isn't going to be about window washing, is it? I'm sorry, but yes, today, we're considering the dreadfully tedious and boring task of window washing. If you've washed a window or two, then you know how painful it is to spend hours washing a window and then realize the window actually looks even dirtier than when you started. It sucks, right? Well, to prevent that from happening ever again, check out these helpful 6 tips that would guide us in washing our windows the right way for sparkling clean results.
RELATED POST: Easy Cleaning Tips to Make Your New Home Your Own
1. A cloudy, overcast day is perfect for window washing
It's summertime, the sun's shining, and you are in the mood to wash those dirty windows…Don't! With the sun shining directly on the window pane, once you apply your cleaning solution to the window, it dries instantly. The result? Streaks and water spots on the window. So, it's best to wash on a cool day where the sun is more or less taking a break. Because the cleaning solution would take a longer time to dry and you wouldn't have to worry about streaks and spots.
Take-home lesson: Warm, sunny days are huge no-nos when it comes to window cleaning, especially if you want perfect, no-streak results.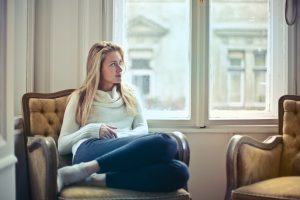 2. Nothing beats homemade cleaning solutions
Aside from sunny days, commercial cleaning solutions have a knack for leaving streaks on windows. Some of them could also be toxic to your health and the environment. That's why I heartily recommend homemade cleaning solutions. Making your own cleaning solution, however, could become complicated thanks to the dozen different ways of preparing these. If you don't have the time to carefully consider these myriad formulas before coming to a suitable decision, this should help you out:
For not-too-dirty windows that don't require deep cleaning, your cleaning solution should be comprised of warm or cold water with several drops of mild dishwashing liquid. For windows having grime and lots of dirt buildup, vinegar, ammonia, or lemon juice in an equal volume of warm water would do the trick.
3. Don't just start washing! Do the necessary prep
If you want something done well, then the importance of making the necessary preparations cannot be overemphasized. Before you start washing, ensure all the tools and materials needed are readily available and can be easily and quickly accessed. You would definitely get streaks if you stop washing midway to search for your squeegee or towel.
If you're going to be washing the windows indoors, then it's important you take the time to protect your furniture and floors. All furniture close to the window should be moved away and a water-absorbent material used to cover the floor. Experts recommend using a brush to first clean your window tracks and sills before starting the actual washing.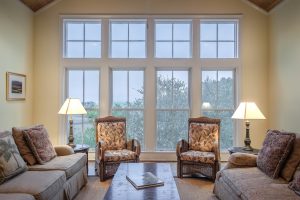 4. The squeegee should be your best friend
No, not the squeegee. It's kinda hard to use. Yeah, you're right. The squeegee is a hard tool to master. But once you do, boy, would you enjoy window washing and the resulting sparkling clean benefits.
A good squeegee rubber is imperative to making windows sparkling and clean. High-quality rubber doesn't leave any streaks or smears behind and cleans your windows without leaving any scratches. Replace your squeegee rubber when you notice any damage to get the best results every time. An excellent squeegee can make window cleaning quick and easy (and even fun!) and is one of the best tools for the job.
After preparing your homemade cleaning solution, put it in a bucket (preferably 3- or 5-gallon) or a spray bottle. Then with the aid of either a strip applicator, sponge, or scrubber, wash the windows. Use your squeegee to clean off the solution and the accompanying suds by first swiping it vertically and then horizontally along the window pane. Remember to do this carefully and meticulously, wiping the squeegee on a clean towel (preferably lint-free) after every 2 – 3 strokes.
5. Get some microfiber towels
Yup, for sparkling clean windows, you can't use just any material for cleaning the windows after squeegeeing. To avoid streaks and for efficient cleaning of the remaining water and suds, use lint-free materials that are capable of absorbing a large amount of water. Microfiber towels are highly recommended. But a good alternative could be a lint-free cotton rag.
Newspapers should not be used for cleaning your windows, most probably because the ink on them could leave nasty streaks. Now, some might say, a newspaper with no colored ink should work just fine. I say, PLAY SAFE. Having to wash your windows twice in one day is a horrible prospect.
6. Show your window screens some love
While trying to get your windows to sparkle, do not forget the screens. A dirty screen detracts from the overall beauty of the clean window panes and would in no time cause your windows to look dirty again. To prevent such from happening, take the screens out, wash them with your solution and a sponge or scrubber. Rinse them well and leave them out to dry.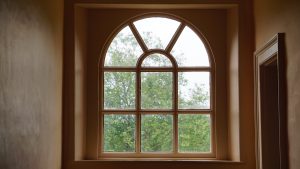 Window washing is boring, granted. But it is a definite necessity for healthy and comfortable living. And if you do use these tips, the results would be well worth it: You get to have the most sparkling clean windows in the entire neighborhood.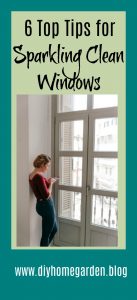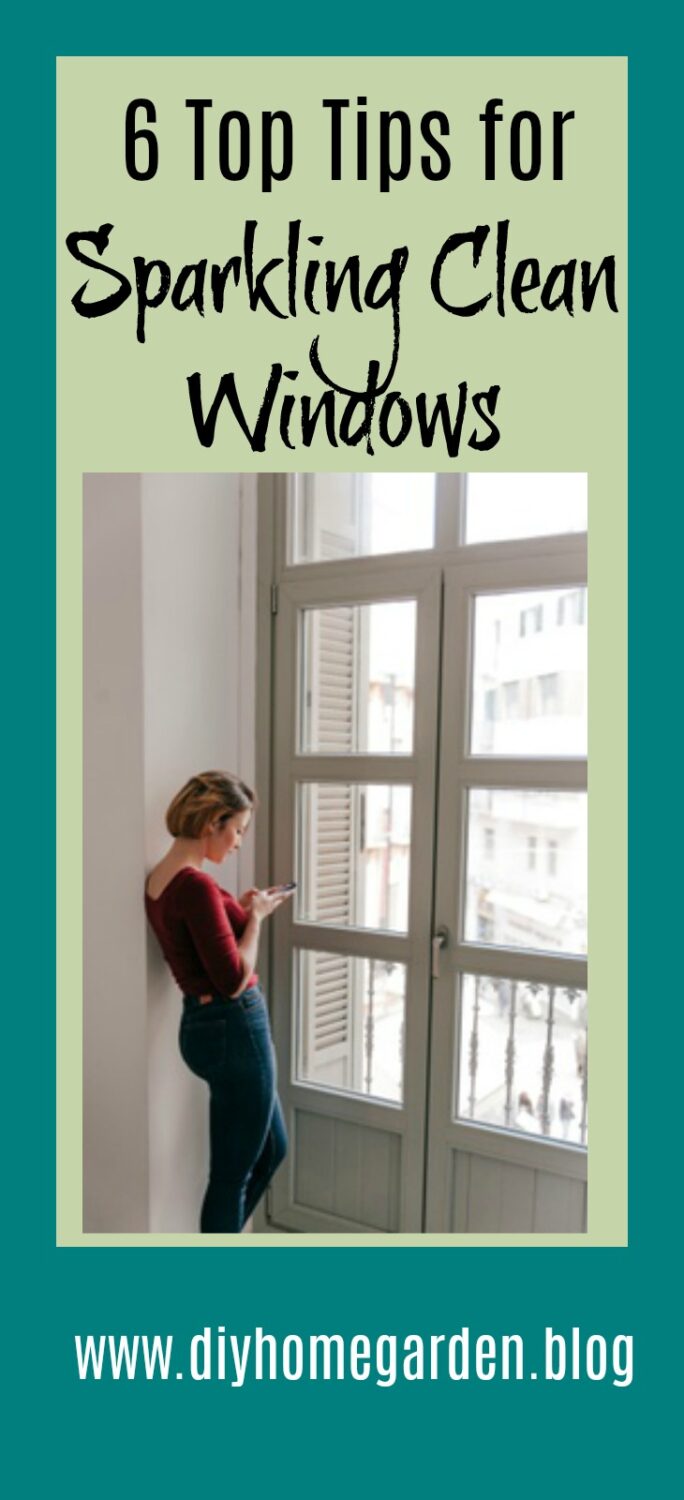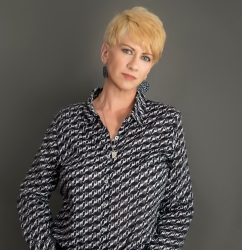 Latest posts by Deborah T
(see all)