All too often we visit the gardens of our friends and family, only to see the same exact format of outside space. More often than not, you will see a patio backing onto a large expanse of lawn surrounded by a couple of borders. This generic template has suited families for decades. But now that gardening and outdoor living has become the norm, people are craving something different. So do you want something a little more unique for your outside space? Then think about spending some of your hard-earned cash to make your backyard unique.
3 Ways to Make Your Backyard Unique
1 – Grow Your Own
If you are eager to embark on a more sustainable way of living, dedicate some space to growing your own vegetables. Growing your own has become super fashionable in recent years. It doesn't matter whether you have space for a dozen raised beds or whether you need to grow carrots and parsnips in containers, you can do your research and get outside a little more often. You can rope in the kids and have them enjoy the great outdoors with you.
Consider where you will create your plot. Go for somewhere with plenty of sunlight that has plenty of drainage. Raised beds need at least a foot of soil to enable strong root growth. Containers can range from the shop, bought to the repurposed. Carrots growing out of old chimney pots and garlic sprouting from old oil drums can bring a touch of reclamation charm to your garden.
2 – Swimming
If you and your brood have the space and the money, why not consider employing the services of specialist pool designers to create your dream swimming pool. You could opt for the traditional rectangle, a more achingly cool kidney shape, or something totally unique and wonderful. A pool is the height of luxury and you need the space to accommodate one. However, this could provide the perfect excuse for quality time with your offspring. Forget about having to tear your little darlings away from their screens and social media, you'll need to convince them to get out of the pool.
3 – Al Fresco Dining
Gardens aren't just for gardening and growing vegetables. They can be utilized as outdoor living spaces. In the height of summer, you can throw an intimate outdoor dinner party gathering with pals or you could host a large family barbecue. Get the menu sorted, the guest list drawn up, and enjoy some good company and great food. In the winter, it might be tougher to enjoy your al fresco dining space. However, by installing a patio heater or maybe even a fire pit, you can create an area where people feel warm and cozy in the winter months. Think about putting up a gazebo, adorning it with some fairy lights, having some throws and blankets on your outdoor furniture, and enjoying the darker evenings outside on your patio with pals.
The Takeaway: Make Your Your Backyard Unique with These Three Ideas
A garden doesn't just have to be used in the summer. You can enjoy implementing these ideas to make your backyard unique and usable all year round.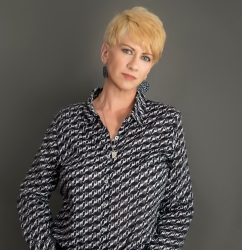 Latest posts by Deborah T
(see all)