In Eastern North Carolina, we harvest strawberries in April every year. The season starts around mid-April here and lasts through early May. So give or take a few days, we have a few short weeks to savor the juicy, sweet flavor of these fruits. Pancakes with fresh strawberries are the perfect way to start out a cool April morning.
These are my favorite fruit, hands down. I do grow them myself in my vertical container garden. However, I just planted my plants this year. Therefore, I don't have many berries just yet.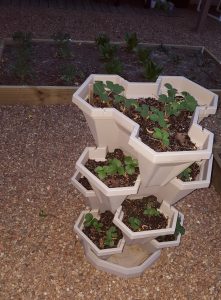 So the ones I used for pancakes today came from a local farm. But they were picked yesterday. I washed and stemmed them last night. Then covered them in the fridge. Finally, they were ready to use this morning.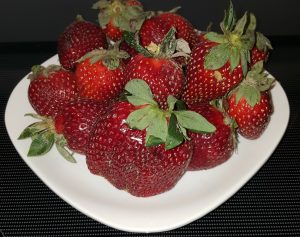 These sweet pancakes make the strawberry the centerpiece of your breakfast table!
STRAWBERRY PANCAKES:
1 qt strawberries, washed and stemmed

2 cups white flour

1 1/2 tbl baking powder

1 tsp baking soda

1 tsp salt

1 tbl sugar

1 egg

1/2 cup milk
Slice about 10 strawberries into small pieces, set them aside.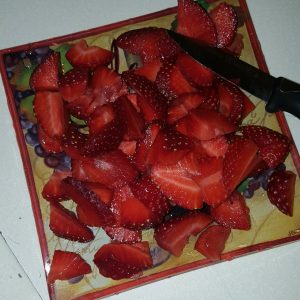 Place the remaining fruits in a food processor and puree.
Combine the dry ingredients in a mixing bowl with a fork. Add the egg and milk and whisk.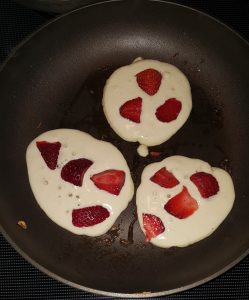 Drop into small pancakes into a hot frying pan, sprayed with non-stick cooking spray. Immediately push a few slices of the fruit into the batter–work quickly as they only take about 2 minutes to cook! As the bubbles rise and break, flip the pancakes and cook the other side for about 2 minutes.
Finally, top the pancakes with the puree and garnish with the remaining sliced fruits.
You will probably have some puree leftover…top vanilla ice cream with it later in the day! It's fantastic. I actually make a large batch of puree and freeze it in jelly jars to use all year long. Of course, I will share this method with you. But that's for another day…today I'm going to relax and enjoy my belly-full of strawberry pancakes.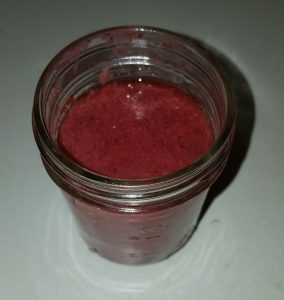 These pancakes are a perfect reason to get out of bed early on a Sunday morning!
Love the idea of preserves topping your pancakes instead of maple syrup? Try our Sweet Tea Jelly, instead… so scrumptious! Click the image below to get our recipe.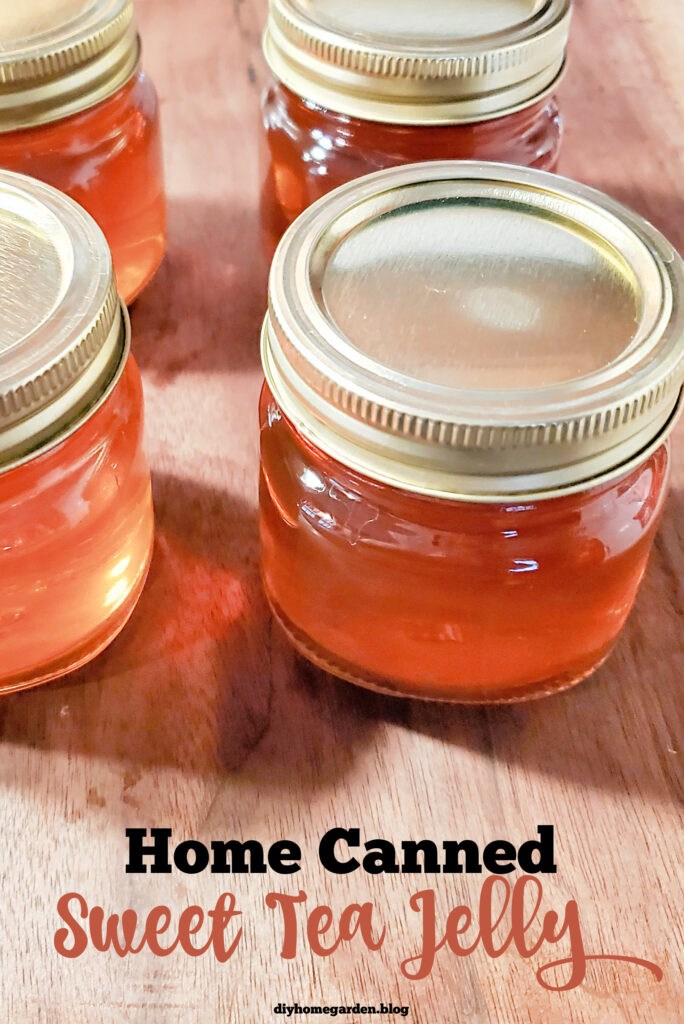 Content last updated: 07.07.2021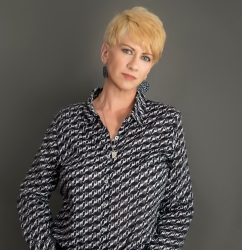 Latest posts by Deborah T
(see all)