Strawberries are so delicious that I freeze strawberry puree every season so that I can pull some out of the freezer throughout the year and enjoy. There's no sweeter indulgence than a decadent home-baked cheesecake topped with fresh strawberry flavor in the middle of November when strawberries are just not available here.
This technique is so simple that it's almost too easy! Perhaps I could be cheesy and proclaim that it's "berry easy" to make.
The strawberry puree is only part of my strawberry freezing. I do freeze whole strawberries for later use. This, however, is a very quick and convenient way to make quick strawberry topping without the need to pull out the whole berries, defrost, add sugar, and wait. Once it defrosts, the puree is ready to use.
Even better, it freezes for about a year. I use half-pint mason jars for a couple of reasons. First, it's just me and the Hubby in the house so I don't need a large jar of puree open. Second, I think mason jars have a homey presentation. I'm obsessed with mason jars and love the cute presentation. However, you could also use a vacuum sealer, plastic freezer containers, or whatever freezer-safe container you have on hand.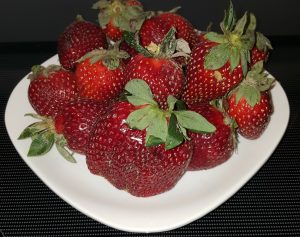 USES FOR THE STRAWBERRY PUREE
Swirl some into yellow cake batter just before baking for natural berry flavors. Frost cake with cream cheese icing for a hint of creamy tartness that balances out the strawberry flavor.
Pull a jar of it out of the freezer on Saturday night. On Sunday morning, drizzle it over strawberry pancakes or waffles.
Skip sugar-laden jam and dollop some puree on top of bagels and cream cheese or toast.
Top a home-baked cheesecake with the "berry delicious" treat.
If you have frozen your puree in a mason jar, turn it into a "berry thoughtful" hostess gift. This is especially handy for those last minute invitations! Simply remove the ring from the jar, cut a circle of fabric with pinking shears, place the fabric on top of the lid, and re-attach the ring. Add a handwritten thoughtful note. Actually, this is a hand-made gift that will be well received!
Of course, you can treat the family to ice cream creations with the puree added. Strawberry sundaes and banana splits come to mind!
Skip red food coloring! Add to a batch of vanilla frosting as you mix it until you get the desired pinkness. It adds a slight strawberry flavor, a rosy color, and a rustic texture from the strawberry seeds. This is delicious when you stir it into chocolate cake icing, also!
Please send me creative ideas on how to use strawberry puree via comments… I'd love some fresh, new ideas!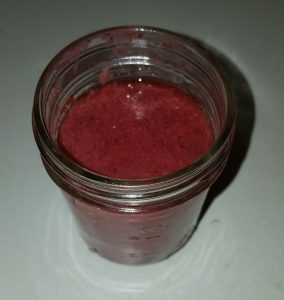 RECIPE – STRAWBERRY PUREE FOR THE FREEZER
Ingredients:
strawberries (washed, stemmed, drained, and gently patted dry)

Ball Fruit Fresh
How to make strawberry puree:
Add your berries to a food processor and process into a puree. You want the strawberries to have fine chunks. You don't want juice. Leave some texture to the berries.

Pour the berries into a large mixing bowl. I use glass because the red stains plastics and I don't like metal mixing bowls…it's a quirky thing of mine.

Estimate how many cups of pureed strawberries you have made. Add 1/2 tsp. of Ball Fruit Fresh for every cup of berries.

Do not add sugar. If you want them sweeter when you use them, you can add sugar before you serve them up. If you have a sweet tooth, add about 1

tbl

. sugar per cup of puree just before adding them to a recipe.

Spoon or pour your puree into your freezer containers. Remember to leave room for expansion as your puree freezes, or you will have a mess. I usually stop filling my mason jar just below the rim. So far, so good! Place in the freezer for up to a year.
Always take advantage of the bounty of each season. With just a little time, you can enjoy the sweet taste of strawberries all year long. Now that sounds "berry smart" (one more, couldn't resist) to me. Do you love freezer recipes? Then be sure to check out how to freeze sweet potatoes…without them turning a nasty brown!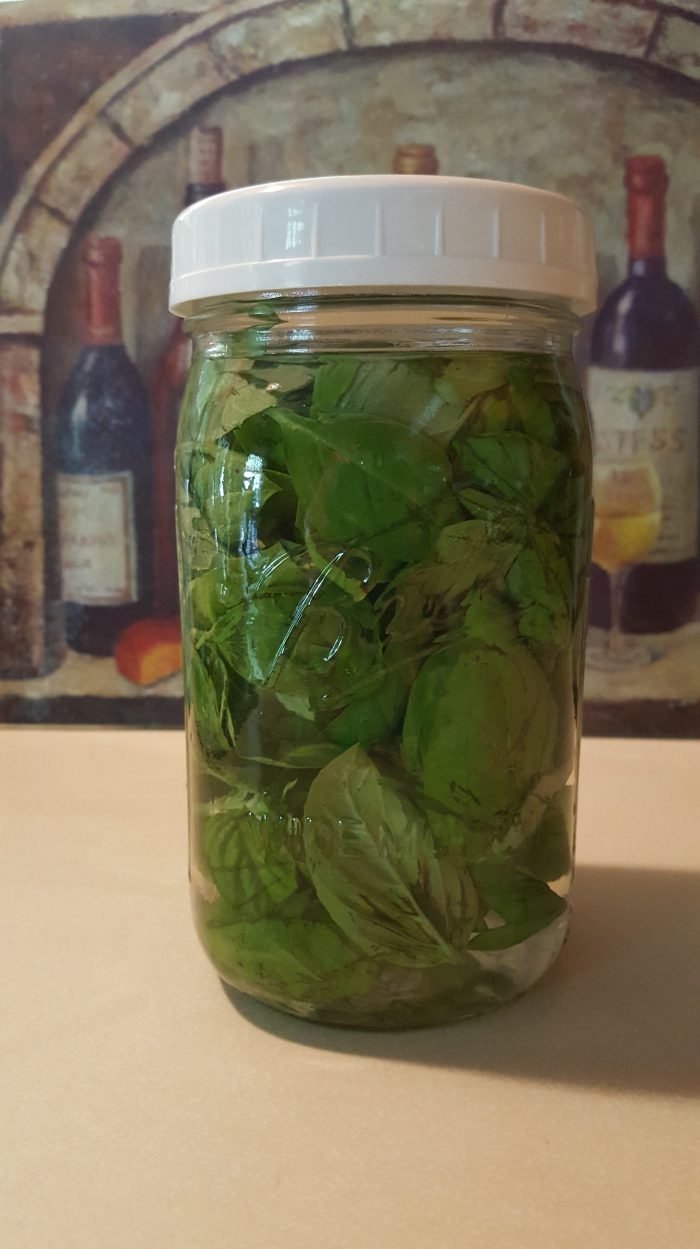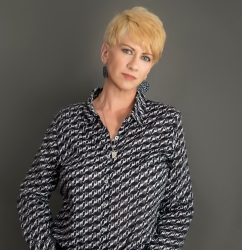 Latest posts by Deborah T
(see all)