We all have challenges balancing between career and family life.. Well. At least most of us do. Like many people, I balance a busy life. I work a full-time freelance writing business, have DIY projects, and run my blog. This to do list is a time saver.
In addition, I have family commitments, appointments to make and attend, home repairs, and personal DIY projects to keep up with.
Yes, you might have an online calendar or apps to help you manage your day. But many of us need to physically write out a physical reminder that we can keep nearby. After all, those smartphone alerts don't matter if you tend to leave your phone on the charger and not in your pocket… or if you forget to set the alert function.
Writing on a to do list and looking at it throughout the day feels more like a promise to myself–no excuse of "I didn't see my phone alert."
It's a struggle sometimes.
So while I normally post about DIY projects and cooking, today I am going to write about what I've found to be a reasonable way to keep up with all these demands that pull at me…and you, I'm sure! Your specifics are different than mine, but we all have similar time zappers!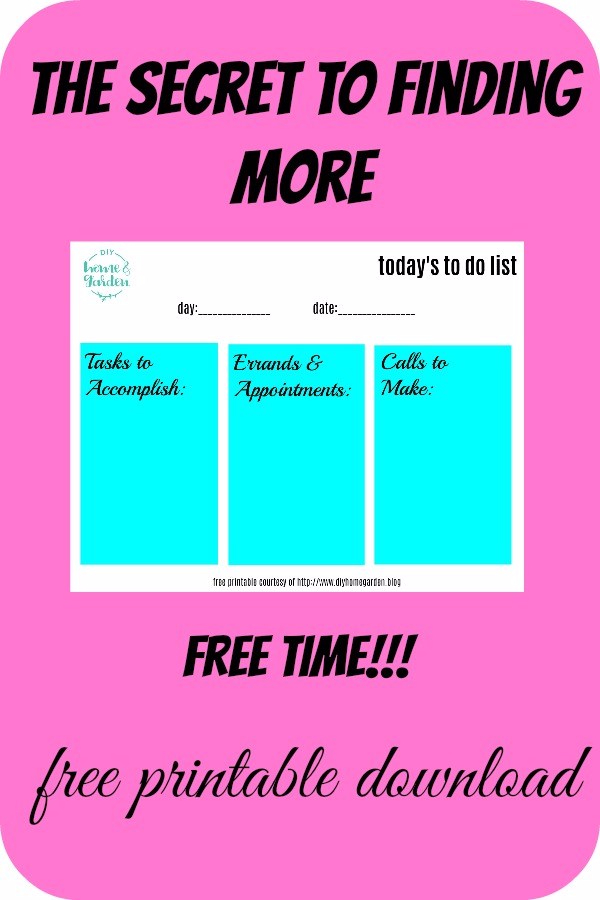 Keeping Organized: The Need for a To Do List Is Very Real
I try hard to stay organized. However, sometimes I do feel like I have more on my plate than I can eat in one sitting. A to do list breaks down all of this into small, manageable bites.
For the past year, I have committed to sitting down quietly each morning.
That's the time to make a list of everything I need to do…personal or business or blog-related. I usually have used a sheet of paper, with lines drawn to make three sections. These are: "Tasks to Accomplish," "Errands & Appointments," and "Calls to Make."
Because a long list is overwhelming to me, the three sections make the to-do list feel more attainable. I don't know about you, but I don't want to feel like I failed to be productive during my day.
Using This To Do List
I combine work and personal into one list for efficiency. Here is an example. Writing on a to do list helps me to combine errands into one trip–no forgotten tasks. Or, if I need to schedule a dental exam or a doctor's, I take a quick minute of downtime away from my to do so. I use a fresh sheet every day, and I use the margins for random notes or doodles.
There's something satisfying about being able to tick items off of my list, one item at a time. Having these things written down is like a commitment to myself to actually get them done.
I sat down over the weekend and decided to put together my "to-do list" into an attractive planning tool. Finally got tired of scribbling out my three sections each day, I guess. I left it unlined to leave plenty of room for writing, inserting extra notes, and doodling your thoughts. It's 8.5×11″, no special paper necessary.
Sure, there are apps on my phone to keep me on track. But, with being on the computer all day, I get sidetracked and forget to use them. For me, paper works best still.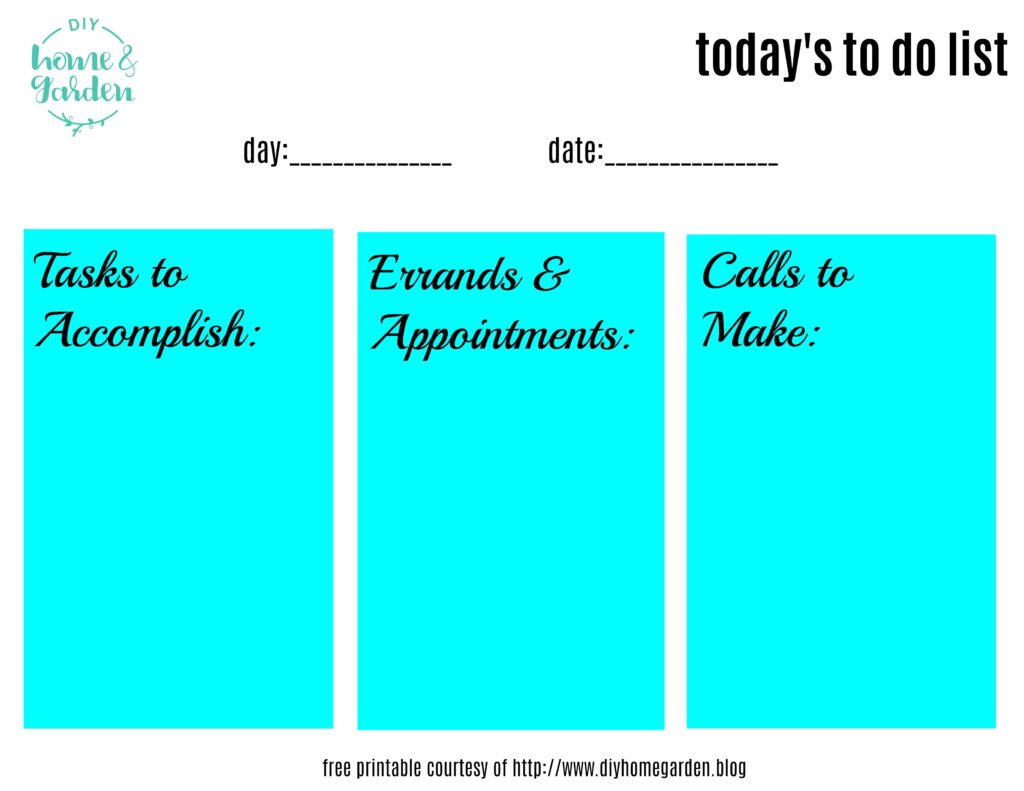 Try This To Do List
Give this to do list a try. Getting organized and keeping on task is a discipline. It takes time. But in my mind, this is the best DIY you can do every day! When you're able to set out small goals and complete them throughout the day, you'll be surprised at how much time you find you actually do have!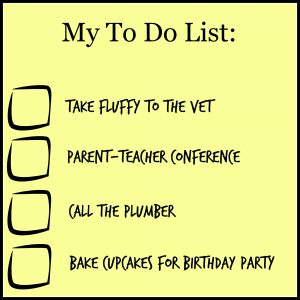 If you love this resource, please be sure to share it with friends or Pin it to find it again later. And please do follow DIY Home & Garden on Facebook!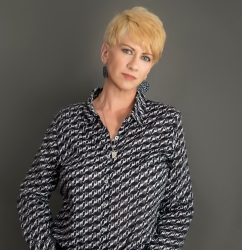 Latest posts by Deborah T
(see all)