If you have purchased a fixer-upper for the purposes of flipping it lately, the chances are that you are a little worried about the recent stagnation in the real estate market due to Covid-19. The global pandemic has had an economic impact across the world and the property market has not escaped its effects.
Here is how flipping works.
Investors purchase distressed houses with the sole purpose to make money. Some people choose to rent out the property to keep it as a long-term money-making asset. But others choose to flip your fixer-upper pad and sell it as quickly as possible after renovating. If you are after this quick turnaround of your property, take a look at these decor details that you must not neglect. They help create a homier feeling to achieve the maximum resale price when flipping.
3 Decor Details to Include When Flipping a House
When you are flipping a home, you focus primarily on the structural and mechanical systems that must pass inspections. However, making the home warm and charming will enable buyers to envision themselves living there. Thus, you benefit from spending a little time and money on these essential details.Flipping homes is a way that real estate investors make money. Here are the decor details that put the final icing on the cake.
1 – Walls
Often a fixer-upper will have the dreaded woodchip wallpaper or textured plastered walls across the entire pad. While you might be tempted to simply paint these garish walls white, this won't be enough to create the blank minimalist canvas that savvy buyers are after. You will not be able to achieve the maximum resale price. Instead, you need to commit to ridding your walls of the texture. A flat newly plastered wall is the epitome of modern and simple living. If you can't afford the final plastered skim of the walls, go for a lining paper that enables a smooth surface to be created that you can then paint a muted hue for your potential buyers to fall in love with.
While a neutral palette is sought after, don't go for a clinical vibe. Think about putting up some local artwork or some achingly cool black and white photography. By exuding a sought after lifestyle, you can increase the sales price of your newly renovated fixer upper.
2 – Period Features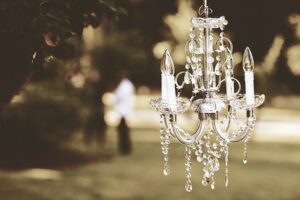 If you have purchased a fixer-upper for the purposes of flipping it lately, the chances are that you
If you purchased a fixer-upper that was built in the previous century, or you have a country-style cottage, don't go for the simple modern finish. Your fixer-upper may require a little more thought. People buying a cottage or period home don't yearn for minimalist vibes or ultra-high gloss kitchen units. They want the original and authentic interiors that the curb appeal of the home suggests. If you have a fixer-upper with high ceilings, renew the ceiling rose and put up a Murano glass chandelier that will show off the grandness of the space.
Fireplaces are also important fixtures of period homes. Ensure that cast iron Victorian fireplaces are restored or even consider venturing to a reclamation yard to pick up an authentic example. You could even choose some new tiles to surround your hearth that goes with the color scheme of your fixer-upper investment. These details will have a huge impact on the desirability of your home.
3 – Flooring
Forget the cheap linoleum or carpet and spend a little more on the flooring of your flipping house. The carpet you choose should have a decent underlay and should have a thicker pile. If you are opting for laminate flooring, go for the real wood veneered examples rather than the cheapest examples. These small details will attract the savvy buyers that will be keener to view your pad once it is ready for the market.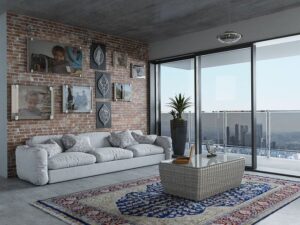 The Takeaway on Decor When Flipping a Home
Follow this guide and you can create a desirable newly renovated fixer-upper property for flipping it for a profit. Whether you are selling or buying a home, do your homework first!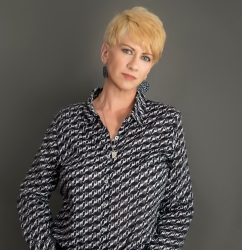 Latest posts by Deborah T
(see all)