Buying a home is a huge step in a person's life. It might be your first home, or you purchased a home in the past. Regardless, the process can still be a long one. Among the most important parts of the process are the viewing and walkthrough of the home and the inspection.
Unfortunately, this part of the process can be difficult. There is a lot of items to consider in each home. You also need to know things to look for. With that in mind, this article will go over some important yet often forgotten things. So be on the lookout for these red flags when buying a home.
Four Red Flags to Watch for When You Are Buying a Home
1 – A Security System
A security system is an important thing to keep an eye out for, especially if it is in a bit of a rough area. These systems can give you peace of mind that your family and the contents of your home will be safe. Many of these are easy to operate, and many modern solutions are even compatible with smart homes.
These systems can work with cameras to ensure you can always check in on your home and make sure everything is as expected. Of course, be sure the system includes things like door and window sensors. Alarm Grid published an article about windows security, and window sensors can play a critical role in the overall security of your home.
2 – Storage Space
While people get caught up looking at wall color, floor material, and home design, you mustn't forget about storage space. This can include adequate closets, enough rooms for your items, sufficient cabinetry, and potentially even things like built-in shelves.
A home with a lack of storage space can lead to a lot of clutter and make it hard to find a home for everything. It can be especially tough for those who hope to grow their families in the future. In general, more storage space is always better than less, as you never really know what you may need in a few years. Sure, there are some ways for you to add storage space, but these can sometimes take up a lot of the usable floor space in a home.
3 – The Potential
When many people view a home, they simply judge it based on how it looks now. While that is fine in some cases, it could also lead you to miss an amazing home. You need to look past how the home currently looks and consider the potential it has. Colors and materials can be changed, so you should look at the build quality, the home's size, layout, and other similar aspects.
You can often find an affordable home with good bones that can be turned into the home of your dreams with a bit of work. However, it is also important to not overrate the potential of a specific home. You should know what it will cost to improve the home and find out if it really is as good a deal as you initially thought.
4 – A Good Neighborhood
In addition to the home itself, you also need to consider the neighborhood. In most cases, you want a safe neighborhood. Be sure to spend some time in a neighborhood to learn more about the community, and it is also a good idea to look at the condition and quality of other homes in the area.
In addition to the neighborhood's safety and community, you also need to think about its location. You need to think about how close it is to your work, gym, grocery store, and other amenities.
Now, not everyone will be able to afford a home in the best neighborhood in their city, but you at least want it to be a relatively safe and convenient place to live. Of course, each person has a different tolerance level regarding things like commutes, safety, and community, so a "good" neighborhood to one person might not be one for someone else.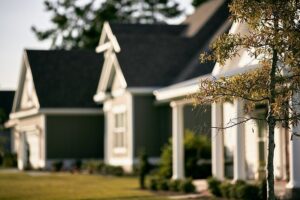 Final Thoughts on Knowing the Red Flags When Buying a Home
While many people will be focused on the "good" of a home, it is important not to forget about the "bad." When looking at homes, keep your eyes out for some red flags. These are potential signs that a home is hiding something or might not be the right choice for you. A home is a big investment and purchase, so you need to be sure what you are getting yourself into.
Common red flags can include strange smells, cracks, stains, fresh paint, or even the home being on the market for a long time. While one of these on its own might not be a dealbreaker in some cases, if you encounter a couple, that is usually a bad sign.
Buying a house is a big decision and commitment, and you want to make sure that the house is right for you. By considering the aforementioned 5 things, you give yourself the best chance of finding a high-quality home.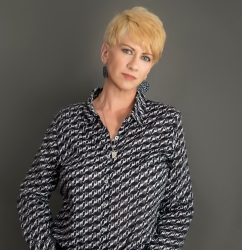 Latest posts by Deborah T
(see all)