The flooring is one of the most important yet overlooked aspects of a home. If you want to ensure you get the most out of your home and you want to achieve the best possible outcomes for your property and its value going forward, it's important to enhance and improve your flooring.
That's something that can be done in a variety of ways. And we're going to talk today about what that means and what you can do to improve the flooring in different parts of your home.
7 Considerations When You Want to Improve Your Flooring
Each of the ideas below will offer something new and valuable to your home. Read on to find out more.
1 – Create More Consistency
The first thing you should think about is consistency. If your main concern with your home's flooring is the aesthetic impact it creates, you need to keep the flooring as consistent as it possibly can be. Without that consistency, the flooring might appear mismatched. This "mismatching" will make a jarring visual impact as you transition from one room in the home to another. It's something that you should at least give some thought to if you want to improve the flooring in your home.
2 – Expose and Restore the Original Floorboards
If you want to make the most of everything your home has to offer, it always makes sense to preserve and restore when necessary the original features that it offers. And there's no reason why that shouldn't include the home's floorboards. When you expose the floorboards, you'll often be impressed by what you find. But they'll look even more authentic and impressive when they've been properly restored and varnished for the perfect finish. It's definitely an option worth exploring in older homes.
3 – Consider Reclaimed Tiles
You might be tempted to retile the bathroom or kitchen in your home. Of course, that can definitely have a positive impact when the right tiles are found. If you want to add a retro feel, as well as adopting a greener and more environmentally-friendly approach to restoring your home's floors, consider reclaimed tiles. These are old tiles were used before and can be used again in properties like yours. There are some incredibly reclaimed tile designs out there.
4 – Use Underfloor Heating in the Bathroom
The flooring in your home is not just about practicality; it can be about so much more than that. If you want to make the most of your floors and ensure your home offers the maximum amount of comfort you want it to, it's worth thinking about having underfloor heating installed. This is the perfect addition to your bathroom when you want to make it a more comfortable and livable space. There's nothing better than a heated floor beneath your feet on a cold winter's day.
5 – Invest in a Beautiful Rug to Improve Your Flooring Immediately
A great rug can be a massively impactful addition to your home. The right home decor is always capable of making a house feel so much more like home. And if you want to ensure your floors feel welcoming, offer the right levels of comfort and also look perfect all at the same time, you should invest in a great rug. A classic Persian design is always appealing, but there are so many options out there that are worth exploring.
6 – Consider a Splash of Color
Adding a splash of color to your home is also something that's worth exploring. The color must work with the other colors in your design. But as long as you get that right, it can be fun and visually impactful to add some color to the floor. Consider the color of the vinyl pattern or even just a new rug as discussed above.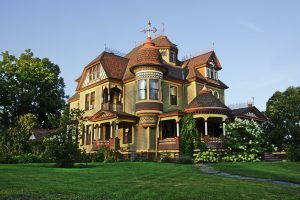 7 – Take Extra Steps to Keep the Floor Clean
Finally, you should think about how you're going to keep the floor as clean as it can be. This is something that shouldn't be overlooked because dirty carpets and floors can lead to damp issues if they're not kept properly and completely clean. You can use a professional carpet cleaning service to ensure this is always the case.
The flooring is something that you most definitely shouldn't overlook if you're looking to make positive changes and upgrades to your home. The sooner you start thinking about these issues and improving them in the ways discussed above, the sooner you'll get more from your flooring solutions. Overall, you will enhance your home interiors ten-fold.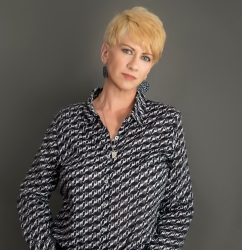 Latest posts by Deborah T
(see all)